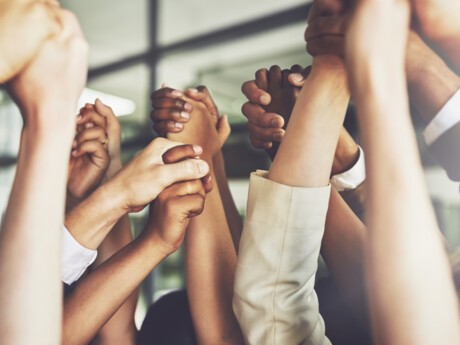 Working every day in the interest of our costumers and society
Today we are expressing for the first time our raison d'être and our new Group Project, which brings the long-term vision of the entire Crédit Agricole Group. For a century, Utility and Universality have made Crédit Agricole the 10th largest bank in the world: a universal bank, complete, diversified and solid. Our raison d'être is looking forward and must guide our transformation.
Dominique Lefebvre, Crédit Agricole S.A. and  FNCA Chairman
Philippe Brassac, Crédit Agricole S.A. CEO
Raphaël Appert, FNCA Vice-President and Crédit Agricole S.A. First Vice-President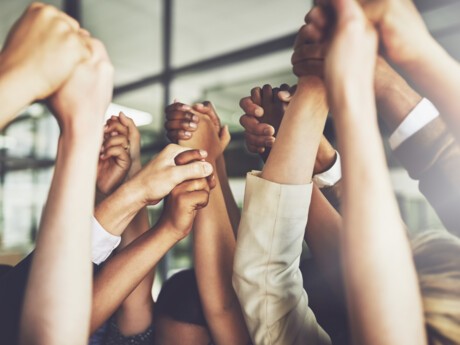 Companies, in France, are taking advantage of the possibilities created by the PACTE Act to formally establish a "raison d'être": a corporate purpose that goes above and beyond the bottom line. This is a sign that they are becoming more aware of the need to formalise the fact that, in addition to their economic role, they also have major social and societal contributions to make towards society as a whole... That they know they can no longer be satisfied with contributing to the common good through the taxes they pay, but also need to benefit their physical and human environment...
And that they understand that they need to do so not through tangential actions, but in the conduct of their business itself. Sustainable corporate performance now depends on their ability to found their business model - their core business - on a purpose that is acknowledged and understood by their customers as incorporating societal and environmental objectives.
Without claiming to hold a self-appointed monopoly on virtue, cooperative and mutual businesses can certainly shed some light in this area. We see profit as a means rather than an end. We firmly believe that the values of close-knit customer relations, solidarity, fairness, responsibility, and working towards the greater good do not simply stop at the door.
As the largest cooperative, mutual banking institution in the world, Crédit Agricole has always relied on these convictions to steer its course. The two key ingredients of the magic potion that took all of our small rural banks and transformed them into one of the largest financial institutions in the world more than one century ago - namely utility and universality - are every bit as potent today. They are the governing principles of our history... The governing principles that led us to provide loans to farmers, offer banking products and services to households, and payment instruments to the economy... The governing principles that paved the way for our Group to lead the country in energy transition finance and become a promoter of green finance...
It is therefore only natural to draw on these same governing principles to formalise what we think the corporate purpose of a bank such as Crédit Agricole should be, and to adopt our own raison d'être. This is no easy task for a group running multiple businesses in over 50 different countries, with 141,000 employees. However, we can only benefit from finding a concise yet evocative way to define the raison d'être guiding our transformation:
Working in the interest of our customers and society every day.
Working in the interest of our customers and society every day means supporting all of our customers over the long term, from their everyday banking needs to long-term plans. It means making fairness, transparency and education the guiding principles of any and all advice we give.

Working in the interest of our customers and society every day means building our business model on a foundation of responsibility to our fellow man. It means being ready, willing and able to meet with our customers in person, while also providing cutting-edge digital tools.

Working in the interest of our customers and society every day means making every effort to encourage regional development, while providing the essential "fuel" to the economy by promoting innovation and start-ups.

Working in the interest of our customers and society every day means actively contributing to societal and environmental initiatives.

Working in the interest of our customers and society every day means being a trusted partner to all our customers, from modest-income households to large fortunes, from VSEs to major international groups.

Working in the interest of our customers and society every day means adopting a governance system that faithfully reflects the identity of our cooperative and mutual banking group, with elected representatives of the cooperative shareholders who are also our valued customers.
This raison d'être is a powerful compass for our 141,000 customers.  It is a purposeful choice and a purposeful strategic goal. We are well-placed, perhaps even better than others, to claim the legitimacy and experience to put this raison d'être into practice each and every day.
Adoption of Wiztopic's Blockchain Certification Platform
In order to safeguard its communication, Crédit Agricole certifies its contents with Wiztrust since February 20, 2020. You can check the authenticity of our information on the website www.wiztrust.com.