Valerie Baudson : "There are now alternatives"
Today, I had the pleasure to open the 11th edition of the Amundi World Invesment Forum, for the first time as Amundi's CEO. Each year, this event that gathers our clients and among the brightest minds of the financial sphere, allows us to develop a vision for the future, with our shared outlook becoming clear for the first time since the start of the pandemic.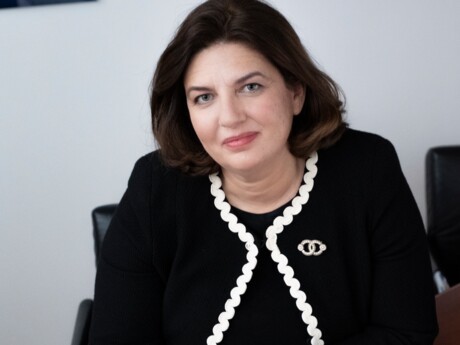 Over the past 40 years, economics and politics have been going in just one direction: a world "superpower", a set of ideologies arising from the consensus in Washington, and independent central banks. But new roads and opportunities are now opening up.
Paraphrasing the words of the Lady, who some described as "Iron", who brought about a total transformation of her country and left her mark on history, I say: "there are now alternatives."
I am not of the opinion that an entirely new world will emerge from this crisis, but I am convinced that this pandemic will have speed up several developments:
I am convinced that fiscal and monetary interventionism will last after the pandemic, to help the path of economic recovery. The shift away from massive public support will be progressive ;
I believe that the stock markets in Western democracies are not doing enough to anticipate inflation. It is not a threat for investors, but rather an element that should be taken into account in their asset allocations;
What is very clear is that Asia will emerge stronger from this crisis. I don't view this as a threat, either, for the United States, or for Europe. A large portion of the world of tomorrow is being built by Asian youth, who will invent their own development model. This is a new opportunity for investors;
In Europe, a vital step was taken by giving the Union a common borrowing capacity. We are not on the brink of federalism, but an equilibrium has been reached, where the priority is to maintain the single market, the euro, and respect for the four freedoms (goods, services, people, and capital);
Finally, my last strong conviction is about the energy transition. I am a pragmatist, totally committed to this. But on one fundamental condition: the transition can only happen if it is socially acceptable. The responsibility of investors is to finance an energy transition that can only be viable if it is done with fairness. This is undoubtedly the biggest challenge for the future.
An exploration of these alternatives is the idea we wished to embody in this forum.
Get the key insights of them by following the Amundi World Investment Forum on forum.amundi.com and #AmundiWIF21
Adoption of Wiztopic's Blockchain Certification Platform
In order to safeguard its communication, Crédit Agricole certifies its contents with Wiztrust since February 20, 2020. You can check the authenticity of our information on the website www.wiztrust.com.