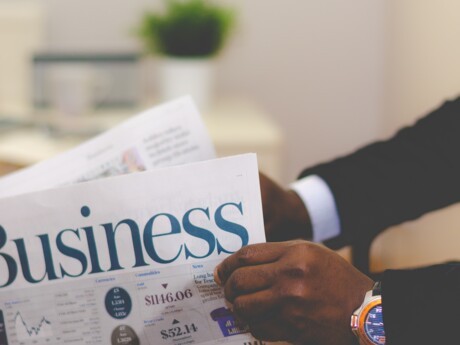 Private equity: A record level reached by Crédit Agricole in 2018
In 2018, the Crédit Agricole Group invested 486 million euros in capital in 239 companies in connection with buy-out, expansion and innovation capital transactions. This marked an increase of over 72% in comparison to the previous year, driven mainly by buyout transactions and investments in intermediate-sized firms (60% of amounts).
Transactions in 2018 were 90% new investments and 10% reinvestments. Forty percent of operations benefitted innovative young companies, confirming Crédit Agricole's commitment to supporting creation and innovation. Thanks to this dynamism, the Group's total private equity investments reach €3.6 billion for almost 1,000 companies supported.
 
Private equity activity within the Crédit Agricole Group is also expressed in overseas territories through the investment companies of Crédit Agricole's Regional Banks (notably UNEXO, GSOC, Carvest, SOFIPACA, SOFILARO, SOCADIF, C2AD, Nord Capital Investissement, etc.), and, thanks to initiatives by IDIA Capital Investissement, LCL and Amundi Private Equity Funds.  The Group also invests in innovation through its national "F/I Venture" and "CA Innovation & Territoires" funds, and through the regional innovation funds of Regional Banks. In 2018, the Regional Banks of Crédit Agricole and Crédit Agricole S.A. committed 300 million euros to the fund "Crédit Agricole Régions Développement" (CARD). The aim of this fund is to provide  long-term support to small, medium and intermediate-sized clients to  help them grow, particularly through a greater number of expansion and  buy-out transactions, by taking a minority stake. Thanks to its organization, investment decisions are largely made locally via dedicated investment committees, ensuring a better knowledge of business needs and a more responsive form of management.  Crédit Agricole makes minority investments and favours the long-term support of entrepreneurs in overseas territories, thus contributing to the dynamism of the economy and the creation of wealth and jobs.
 
Adoption of Wiztopic's Blockchain Certification Platform
In order to safeguard its communication, Crédit Agricole certifies its contents with Wiztrust since February 20, 2020. You can check the authenticity of our information on the website www.wiztrust.com.
Our press contact
Olivier Tassain
Crédit Agricole S.A.