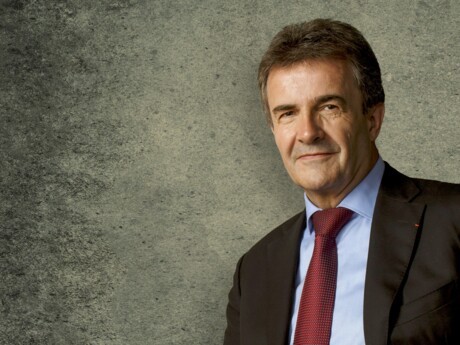 Philippe Brassac : The "all inclusive"model
There is no substitute for the family doctor. He knows you longer and better than anyone. He knows what is good for you and what is not, he knows which specialists you should see if you need them, and he is always available. This is, fundamentally, the model on which the universal customer-focused retail bank is based, a reassuring, strong and effective model that clients cannot do without.
Read, like, comment on and share Philippe Brassac's article on Linkedin.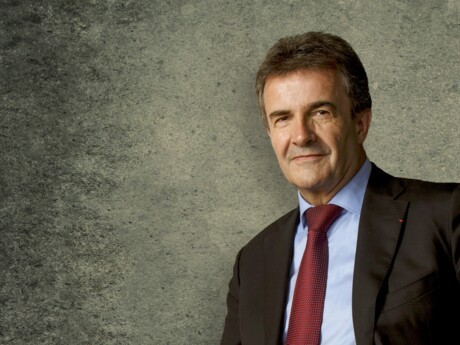 As I see it, this banking model is, for the client, nothing less than an institution that is there for him throughout his entire life, in good times and bad. It is there — available and relevant — at every stage of the client's life, ready to provide every possible financial service, from account management, insurance, everyday savings and loans to the most specific financial products. A universal customer-focused retail bank is one that issues any financial instrument that might be needed and provides the best advice to help clients complete their projects, prepare for their future and that of their children, and cope with the ups and downs that they will all unfortunately experience over the course of their life.
As I see it, this banking model is, for the client, nothing less than an institution that is there for him throughout his entire life, in good times and bad.
Renewing ourselves constantly
If clients are attracted by fragmented services, with an insurance policy here, a current account at a bank there and a savings account with an online bank, it is of course because the new entrants know how to meet a need. They allow clients to sign up only for a payment card or to only take out an insurance policy or loan online in just a few clicks. Let me be very clear: it is also the result of our inability to quickly challenge ourselves in response to the emergence of players that, in theory, were more agile. Fortunately, we have made some progress since then and continue to do so, in particular with regard to simplifying daily life and supporting our clients at every key stage of their life.
I am now more convinced than ever that our model is an effective one for clients. It draws on our size and experience, and is indeed the model that allows us to offer expertise in every area and build this vital, inclusive, loyalty-based personal relationship. This is also the model that gives clients continuous access to all of the offers and lets them decide what works best for them, with no need to put together a complex array of products and services from disparate single-product institutions.
It is therefore our responsibility to constantly innovate and offer our clients the best products and services, the most relevant advice and the most effective online tools.
Like the family doctor, the universal customer-focused retail bank is the bank that inspires loyalty. It is the one that ensures that clients will always be offered the product that best meets their needs. It is the one where advisors seek to fully satisfy their clients with no thought to their sales targets and where, in any event, they are able to offer the most appropriate service with no reason to favour one over the other. It is the one where a long-term commitment is made by developing a relationship likely to create lasting trust. It is the one that guarantees the highest data security through its ability to make the massive investments required.
A robust and relevant model
The universal customer-focused retail bank, which provides unparalleled service to its clients, is also a proven business model. In times of crisis, this French model, with its diversified businesses and income streams, has been shown to limit risks and ensure a much-envied degree of stability for French institutions, and hence for their clients.
The depth of their client relationships means they are uniquely positioned to assess changing expectations and needs and thus to adapt and constantly reinvent themselves, in particular through their openness to the benefits of new technologies.
Yes, this all points in one direction: the universal customer-focused retail bank is now, more than ever, the model of the future that financial institutions will adopt to best serve their clients. It is up to them to know how to change so they can understand their clients' latest expectations and offer the best combination of services to simplify their lives.
Adoption of Wiztopic's Blockchain Certification Platform
In order to safeguard its communication, Crédit Agricole certifies its contents with Wiztrust since February 20, 2020. You can check the authenticity of our information on the website www.wiztrust.com.