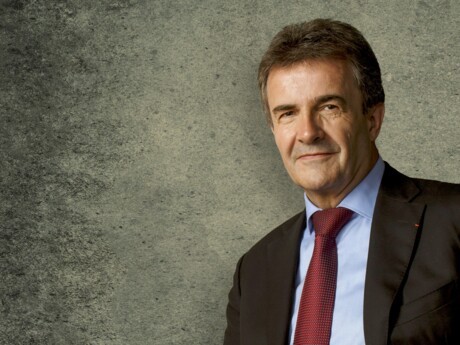 Philippe Brassac : Professional integration for young people : if the government simply orchestrates the movement, many of us will be proud to take part of it
Thousands of young people experience social exclusion. This is not something new, it is a well-known fact. But the rising number of those affected is cause for concern. Many of us take action at our own level, but the extent of the problem means that this is still not enough. It is time for us to come together, to move our efforts on to the next level, because we can rise to this challenge.
Read, like, comment on and share Philippe Brassac's article on Linkedin.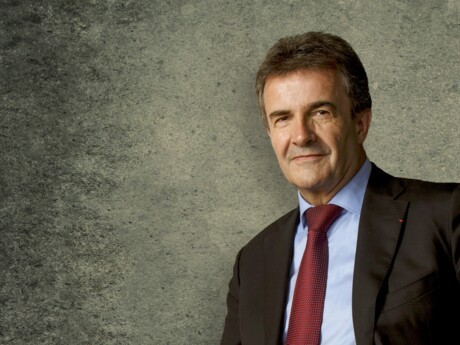 Let's look at the facts: 15% of 15-29 year-olds in France are neither working, nor studying, nor in training... that's 1,700,000 young people! With an unemployment rate of 20,4% among 15-24 year-olds, France is nearly bottom of the class among OECD members (36th out of 41).
 Over and above the figures, this represents a pool of talent, energy and resources for the future that our country has turned its back on. There are many reasons for the dead-end situation in which these young people find themselves, including poor training and skills, disadvantaged social backgrounds and neighbourhoods, challenging living conditions, poor mobility, insufficient digital skills, and exclusion from the social networks that are essential to building a professional future.
Let me give you a concrete example: pupils' chances of finding a compulsory work experience placement in year ten at school (14 year-olds) vary considerably depending on whether they live in a 'socially well-connected' environment or in a 'deprived' urban or rural area.
General mobilisation around a national problem
Giving all young people in France opportunities for professional integration obviously means giving them the chance to forge social ties, to build up their cultural capital and to benefit from minimum financial means and skills. It also means giving them the opportunity to study for qualifications, to experience working life and to receive personalised support.
The President Emmanuel Macron himself said the same in July at the conference held at the Elysée Palace to encourage action in favour of local regions: "This problem will not only be addressed by our leaders, it must be addressed by the Nation."
Indeed, only a widespread movement by all parties involved will succeed in stamping out these unequal opportunities. This means the public authorities, clearly. But it also means associations, which do amazing things at their own level and with their own means. And it must also involve businesses, which have a duty to commit and to take action both directly and by supporting initiatives organised by others. This duty is all the more important because that's how jobs are created, how young people can gain confidence in their abilities, obtain professional experience and follow training courses that lead to jobs...
Businesses must be at the centre of these initiatives - they must lead the way.
Many companies realise this and organise multiple initiatives that engage the company and mobilise their employees. But this is not enough. All these initiatives are organised separately and the efforts are fragmented and scattered. We must move on to the next level together, with an action plan that achieves more than the individual initiatives taken by companies on their own.
My proposal is a simple one. If companies know that there is a widespread collective movement, which will, by nature, rapidly have positive effects on both society and the macro-economy, they will find the courage to double or triple their commitments. The success of this movement will depend only on our trust in our collective efforts, our confidence that not just a few players will make a serious commitment.
The public authorities must take on this role, bringing the different parties together and getting them involved.
This does not mean asking the government for money in the form of aid, subsidies or tax exemptions, etc. It means asking it to play the essential role of leader, to conduct the orchestra, to set the ball rolling by reassuring all those involved that their increased efforts will pay off because they are being matched by others. 
This could take the form of a comprehensive Pact for Integration, a nationwide label for companies that take part, or targets at a national level, for example to ensure that the 800,000 year ten pupils have access to quality work experience placements.
 We are going to do this, and we are going to do it willingly and freely. Because it's not a constraint, it's a matter of conscience. It's not a deal, it's a show of patriotism.
If the government will simply orchestrate the movement - I'm sure that many of us will be proud to take part.
Adoption of Wiztopic's Blockchain Certification Platform
In order to safeguard its communication, Crédit Agricole certifies its contents with Wiztrust since February 20, 2020. You can check the authenticity of our information on the website www.wiztrust.com.