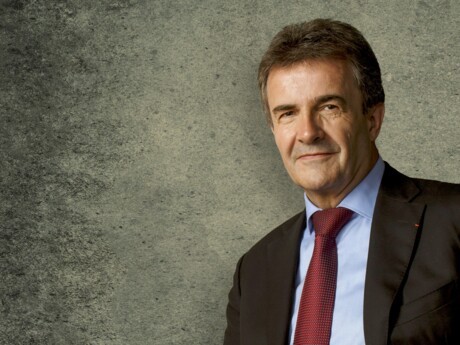 Philippe Brassac : How can we make Paris into the new City ?
From Brexit to the election of Donald Trump, not forgetting the Italian referendum and forthcoming elections in France and Germany, geopolitical events are shaking things up in the world of global finance. 
Read, like, comment on and share Philippe Brassac's article on Linkedin.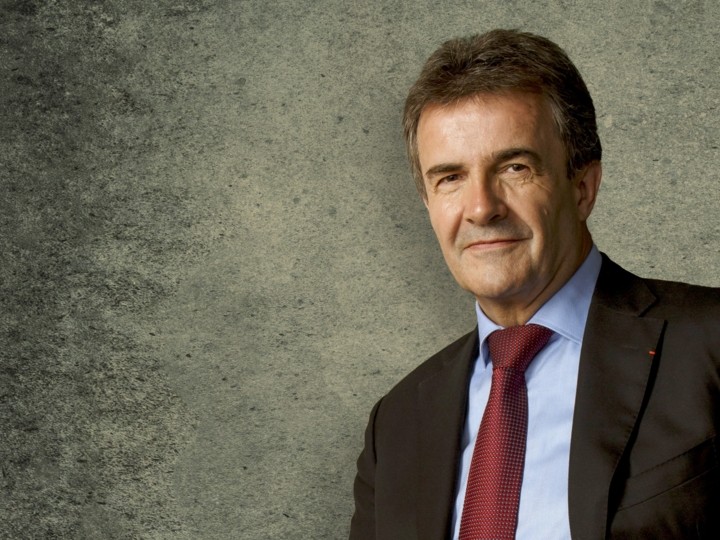 The United Kingdom's exit from the European Union means that regulated companies in London will have to receive a licence in an EU country to continue to access the eurozone market. The situation is particularly difficult for British, Asian and American banks and companies, which until now operated from London in order to sell their services across the entire EU. There is also the question of whether euro clearing will remain in London, which currently gives these non-eurozone banks easier access to euro payment clearing. These institutions will have to adapt in order to retain access to the European market – the biggest worldwide. This presents an excellent opportunity for Paris. 
The French capital must position itself so as to become the 'preferred' financial centre in the eurozone, and should help banks located in the City to anticipate decisions resulting from what will in all likelihood be long and bitter negotiations between London and Europe. Uncertainty is the enemy of economic decision-makers, and it must be reduced to a minimum. 
Using Paris's assets
Located at the crossroads of the main European stock exchanges, and boasting both experience and renowned champions, Paris undeniably has strong assets to stake a claim in the wake of Brexit. Five French banks are listed among both the top ten European banks and the twenty biggest banks worldwide. France is the leading player in asset management in Europe with almost €3,600 billion – twice as much as Frankfurt. Paris has cutting-edge expertise in terms of financial infrastructure and in the securities market, with green finance playing a notable role – France is the second-largest issuer of green bonds worldwide, behind the United States and ahead of China! Digital finance is another highly sought-after area of expertise. The 2017 Paris Fintech Forum at the end of January reaffirmed the city's status as a rising power in this sector. It should also be noted that our country provides financial sector-related education and training that is renowned and valued worldwide for its high quality. Finally, more prosaically, we also have infrastructure that meets the highest international standards, including office space, transportation, and educational institutions. 
These assets are crucial, but will not be the deciding factor without positive action from all stakeholders. The activism in which financial institutions, the Government and regional authorities have been involved over the last few months cannot weaken! Until now, this action has involved adopting positive measures: 
extending the negotiable debt instrument market to mid-sized businesses, providing competitive financing to companies and expanding the base of international investors who can operate in the market; 

creating a new tax system for inpatriates that is intended to be the most attractive in Europe; 

a gradual drop in corporation tax and efforts to achieve convergence between fiscal systems within the eurozone; 

a one-stop shop to give a smooth welcome to new businesses and employees. 
Demonstrating that efforts are only increasing, a few weeks ago, the President of the Île-de-France Region and the President of Paris Europlace travelled to London to convince British financial sector stakeholders to cross the Channel. On 7 July, the French Prime Minister said: "We want to make Paris Europe's top financial centre." Work must continue in this vein, but what is needed above all is proof. To encourage investors to come to France, we need to give the financial markets strong reasons to choose Paris as the new City in the long term.
Prioritising fiscal stability
This is just as much of a challenge for Europe as it is for France. As such, there are concerns regarding the negative effects of short-sighted projects and decisions that could present disadvantages for Paris. A recent example is the financial transaction tax (FTT). Currently, France is the only country, alongside Italy, to have implemented this tax without awaiting the conclusion of the European agreement that is currently under discussion. This has a significant impact on the financing of businesses that call on the market and harms Paris's financial appeal, particularly the appeal of its stock market and asset management sectors. But beyond this particular example, the real challenge is one of achieving fiscal stability: the constant changes in this area harm economic stakeholders' ability to look to the future, and thus prevent strong economic growth. This instability is the main criticism levelled at France!
Positioning Paris as the nerve centre of European finance will involve a favourable, stable and competitive fiscal framework; this means removing the 'French exception' of the FTT and the tax on financial sector salaries, in addition to altering taxation on offices and investing in infrastructure.
Thousands of jobs for France
But why go to all this effort? It isn't just a question of making French banks happy. Making Paris into the 'new City' means creating thousands of direct jobs. One major American bank, which employs 16,000 people in the United Kingdom, has already announced that it may move its operations, and a British bank, HSBC, has already confirmed that it is transferring 1,000 positions to Paris. According to audit firm PwC, Brexit could result in Britain losing 70,000 to 100,000 jobs in financial services, a figure which tallies with that put forward by Xavier Rolet, the CEO of the London Stock Exchange. It is easy to imagine the positive consequences of welcoming these jobs to Paris for the local economy – increased consumer spending, higher direct and indirect tax revenue, etc.
It is therefore of capital importance that efforts are made to create the optimum operating conditions for the financial industry. This is what will give our country the best chance of succeeding in this tough competition against serious contenders such as Frankfurt, Dublin and Luxembourg – all cities that have very strong assets, particularly in terms of taxation, and it would be imprudent to underestimate them. 
Adoption of Wiztopic's Blockchain Certification Platform
In order to safeguard its communication, Crédit Agricole certifies its contents with Wiztrust since February 20, 2020. You can check the authenticity of our information on the website www.wiztrust.com.