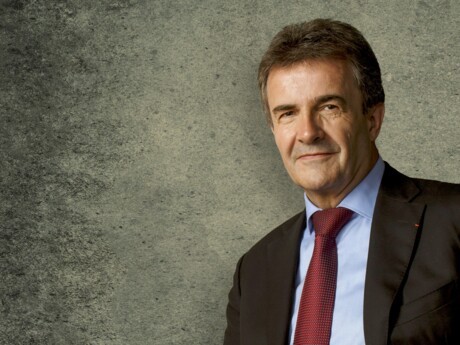 Philippe Brassac : Digital technology helps banks doing what they've always done... But better.
It has spread like wildfire: digital technology's importance in every sector, every field, and every aspect of people's economic and personal lives is real and growing.
Read, like, comment on and share Philippe Brassac's article on Linkedin.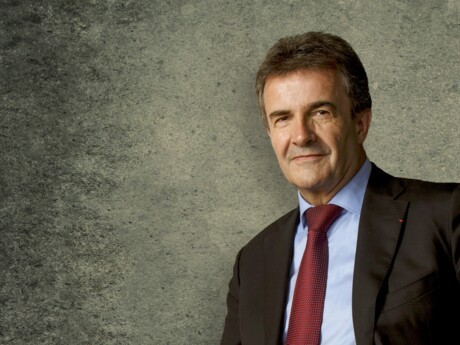 But it would be wrong to set digital technology and the relationship model of the "local branch" in opposition. Local branches are now part of a fundamentally multichannel structure, but they will always be a critical part of how we interact with our clients. Rather than dwelling on the inexorable move towards the growing use of digital and remote processes in our personal and professional lives, I prefer to focus on the ways digital technology can be used to enhance existing relationships. I would even go so far as to say that I believe the changes we are seeing will enrich the local retail banking model we offer our clients.
The banking revolution is already underway
What is left for traditional banks to do? That's easy: everything. It has been years since their model was confined to performing tasks for clients in branches. To begin with, banks moved away from simply distributing banking products a long time ago. Now they are able to offer clients valuable services in many aspects of their personal and professional lives. Furthermore, banks saw these changes coming a long time ago and evolved to incorporate them while maintaining the strong local ties with their clients that make them unique.
Banks' ability to adapt to a changing world is ingrained in their corporate DNA, as is a culture of innovation, which has kept them at the forefront of putting technological developments to use. To cite just a few examples, their most well-known successes in this respect include ATMs, chip-and-PIN cards and online transactions. For years, banks have led the way in giving clients greater autonomy.
Banking today is already a largely digital business. Banks are committed to developing the seamless multichannel offerings that clients want today and that keep pace with their lifestyles. Clients want access to everything, they want to choose how and when we contact them and they contact us. And banks are already giving it to them.
Fintech companies and traditional institutions: everyone gains from working together
Fruitful partnerships between start-ups and traditional companies have been central to many of these changes. Most of the big banking groups have created permanent structures for collaborating with start-ups.
Partnerships between these two kinds of players helps improve the entire financial industry and open up new opportunities that ultimately benefit clients.
Traditional banks gain the ability to react quickly, which helps them diversify their services more rapidly and meet their clients' nascent needs.
Fintech companies, on the other hand, gain the ability to boost their development substantially by drawing on expertise and resources they would be unable to create from scratch, and the ability to ensure their clients' security: a survey of 1,670 consumers in eight countries by Canadian IT services company CGI showed that security is their primary concern and that the vast majority of them want the services fintech companies provide to be offered by banks, in which consumers still place a great deal of trust.
A universal bank with local branches combines the best of "both worlds"
Fintech companies typically don't try to compete with traditional banks across their full range of services. They prefer to concentrate on just one aspect where they can offer a truly disruptive product, and then skip the rest.
Thus, these new players' offerings are piecemeal but often powerful, intelligent and suited to clients' needs. Where banks can fit into the picture is by offering a comprehensive, coherent range of the best products and services from "both worlds", traditional and digital, rather forcing clients to hunt around for what they need from boutique players.
This is exactly what we mean by a universal retail bank: a "one-stop shop" with equal emphasis on human, digital and telephone connections. The goal of a universal bank with local branches is to meet every client need and expectation. When we bring together all of the business lines, know-how and expertise under one roof, clients are free to use the channel they want, when they want and how they want.
The strength of a universal model is the way increasingly innovative and powerful technologies complement a network of local branches offering a full range of banking and insurance products. This network is still one of the most important channels for financial institutions to interact with their clients at every stage in life, as a place where clients can meet attentive, accessible sales teams capable of handling all aspects of their relationship, and they can do it every day, every now and then, or once in a blue moon. 
Banks are concrete proof that it makes no sense to talk about the economy of yesterday and the economy of tomorrow, there is no old world and new world, but only one economy and one changing world in which banks play a vital role. Today, as they always have, banks are doing their most basic job, which is to help clients envision their future and work to get there.
Adoption of Wiztopic's Blockchain Certification Platform
In order to safeguard its communication, Crédit Agricole certifies its contents with Wiztrust since February 20, 2020. You can check the authenticity of our information on the website www.wiztrust.com.