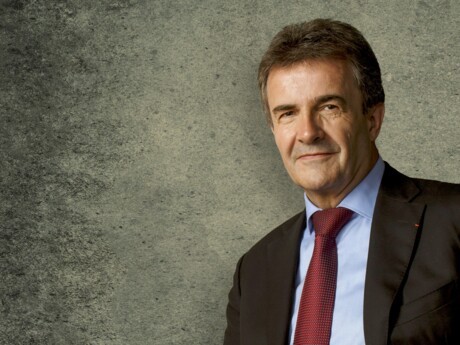 Philippe Brassac : Banks are driving the green economy
The corporate world was extremely involved in the COP21 climate conference held in Paris in December 2015, alongside politicians and environment activists. The challenge for today is to sustain and build on this momentum and the real commitments that were made in order to facilitate the energy and carbon transitions. If we succeed, Paris will be the world capital of Green and Sustainable Finance.
Read, like, comment on and share Philippe Brassac's article on Linkedin.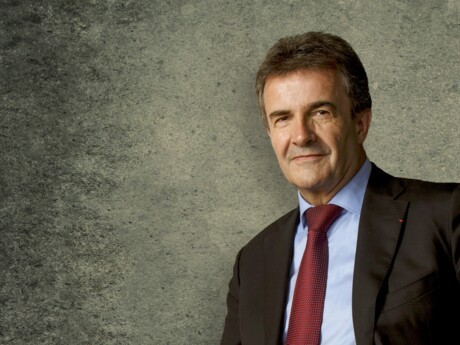 Two years after COP21, Climate Finance Day, which is being held in Paris on 11 December, and the One Planet summit, being hosted by the Élysée on 12 December, are bringing together financial institutions and political leaders to discuss progress in Green Financing.
Banks must adapt and lead the way
As bankers, just like our clients, we must face climate change and this means we need to adapt our behaviour, our expertise and the way we do business. Our role is to accelerate the energy and climate transitions and to support the changing business models that are arising from them. The climate transition is one of the major challenges of our century.
Our business involves accompanying our clients with a realistic but thorough approach that will help them transform over time by providing appropriate innovative solutions based on our understanding of the issues at stake. 
It was this that inspired Crédit Agricole to develop green bonds and green loans, and we have now committed to arrange €100 billion in green financing over the 2016-2020 period. We are applying the same logic to our risk management procedures. Rather than refusing to finance entire sectors of the economy and opening the door to other players that are less committed to the energy transition, we prefer, instead, to work alongside companies in these sectors to encourage them to adopt more sustainable business models. Accordingly, we believe it is important for us to remain a major player in the energy sector, but also that we are right to exclude activities involving the least energy efficient hydrocarbons and those that pose the greatest threat to the environment.
We must play a decisive leading role, at the heart of the economy.
Crédit Agricole Group finances one-quarter of the French economy and cannot ignore its responsibilities. French banks have committed together to limit global warming to 2°C by the end of the century, and we must always bear this objective in mind. Banks can effectively influence the global economy.
The path that needs to be followed is a simple one, and it is the one Crédit Agricole has chosen to take. We will increase green financing, gradually incorporate environment and climate criteria into all our risk assessments, exclude activities that pose the greatest threat to the environment, and offset our direct carbon footprint.
Initiatives taken by the banking sector should be encouraged
We are key players in the financing of large-scale green infrastructure around the world. At Crédit Agricole Group, we are innovating in green finance and we have developed top-tier expertise, which ranks us as the number one financer of renewable energy in France. We finance wind and PV solar power plants, of course, but are also active in more complex techniques such as biogas. Our expertise also enables us to fine-tune our risk assessments and to include climate criteria in our procedures alongside the environmental, social and ethical principles we already apply.
While we know where we are heading, we cannot police the sector or mediate political decisions. The French banking sector is extremely aware of environmental issues. But more appropriate regulatory and prudential rules would maximise our impact. In today's world, why is financing for assets such as wind or solar farms or energy efficiency projects - all of which help reduce the global threat of climate change - subject to the same prudential requirements as financing for other types of assets?
The commitments made at the COP21 summit and positive pressure from society have given French banks a clear lead over their international peers on these issues.
There is no denying the political will among the authorities. A better adapted regulatory and prudential framework would allow us to retain our lead and to continue to innovate and assign the resources needed to face the challenge of climate change. 
Adoption of Wiztopic's Blockchain Certification Platform
In order to safeguard its communication, Crédit Agricole certifies its contents with Wiztrust since February 20, 2020. You can check the authenticity of our information on the website www.wiztrust.com.