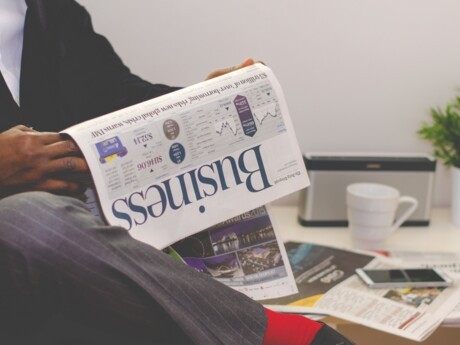 Jacques Prost is appointed Chief Executive Officer of Indosuez Wealth Management group
Jacques Prost has been appointed as Chief Executive Officer of Indosuez Wealth Management group, with effect from 18th June 2018
Jacques Prost has been appointed as Chief Executive Officer of Indosuez Wealth Management group, with effect from 18th June 2018. He is a member of Crédit Agricole S.A.'s Management Committee. Since 2013, he has supervised Global Markets and Financing activities as Deputy Chief Executive Officer of Crédit Agricole Corporate and Investment Bank.
Jacques Prost began his career in the Corporate department of Crédit Lyonnais in London in 1986. In 1988, he joined Banque Paribas, where he held a number of positions in the European Real Estate  Finance and Project Finance divisions. In 1996, he was appointed Head of Project Finance at Paribas in Milan.
He joined the Crédit Agricole group in 2000 as Head of Structured Finance for Corporate and Investment Banking in Italy. In 2008, he became Head of the Real Estate and Hotels division in Paris. In November 2011, he was appointed Global Head of Structured Finance.
His experience in Corporate and Investment banking and his in-depth knowledge of Crédit Agricole Group are major assets to develop the Wealth Management global business line, one of the components of the group's strategy as a universal customer-focused bank.
He is a graduate of Sciences Po Paris and holds a postgraduate degree in financial markets from Paris Dauphine University.
Indosuez Wealth Management is the global wealth management brand of Crédit Agricole group, ranked 13th in the world based on Tier 1 capital (source: The Banker, July 2017).
Shaped by 140 years of experience helping families and entrepreneurs around the globe, Indosuez Wealth Management offers a tailored approach that enables clients to manage, protect and pass on their wealth according to their specific needs. Its teams take a comprehensive view and provide expert advice and exceptional service, offering a wide range of services for the management of both personal and business assets.
Renowned for its international reach combined with a human scale, Indosuez Wealth Management has 3,110 employees in 14 countries around the world, in Europe (France, Belgium, Spain, Italy, Luxembourg, Monaco and Switzerland), Asia-Pacific (Hong Kong, Singapore and New Caledonia), the Middle East (Abu Dhabi, Dubai and Lebanon) and the Americas (Brazil, Uruguay and Miami).
With EUR 118 billion in assets under management (as at 31/12/2017), Indosuez Wealth Management group is one of the global leaders in wealth management.
Adoption of Wiztopic's Blockchain Certification Platform
In order to safeguard its communication, Crédit Agricole certifies its contents with Wiztrust since February 20, 2020. You can check the authenticity of our information on the website www.wiztrust.com.