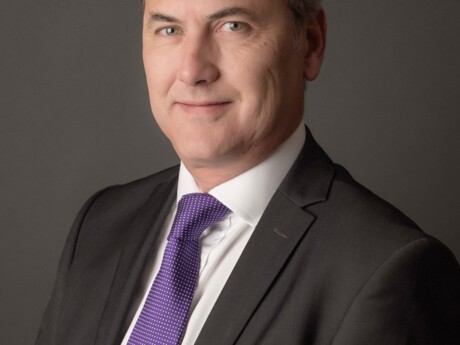 Indosuez Wealth Management name Pierre Masclet Deputy CEO in charge of business development
Pierre Masclet has been appointed Deputy Chief Executive Officer of Indosuez Wealth Management with effect from 1 July 2019. He will oversee the business development of the Wealth Management activities and he will join the Management Committee of the Wealth Management business line.
Based in France, Pierre Masclet will manage the offering and services by leading the Markets, Investment & Structuring (MIS) teams worldwide and will coordinate the commercial activity by ensuring a cross-functional management of the commercial heads of France, Luxemburg, Monaco and Switzerland.
Biography
Pierre Masclet has a 27-year long experience in our Group's Wealth Management business. Joining Banque Indosuez in 1992 as marketing officer and wealth structurer, he became relationship manager in 1995 and spent 10 years in various management responsibilities within the commercial department of Indosuez Wealth Management in France. In 2005, he was named Head of the Marketing Department, also being in charge of building private banking activities with Crédit Agricole's Regional Banks. In 2008, he became Head of the Private Client division for Indosuez Wealth Management in France. He joined Indosuez Wealth Management in Switzerland in 2012 as Head of Markets and Investment Solutions. Since 2017, he has been CEO for Asia.
Pierre Masclet holds a diploma from Paris Ecole Supérieure de Commerce, a master's in business law from Paris II University and a postgraduate degree in international tax from HEC business school (Hautes Etudes Commerciales).
Indosuez Wealth Management is the global Wealth Management brand of Crédit Agricole group, the world's 13th largest bank by Tier 1 capital (source: The Banker, July 2018).
Shaped by more than 140 years of experience helping families and entrepreneurs around the globe, Indosuez Wealth Management offers a tailored approach that enables each of its clients to manage, protect and pass on their wealth according to their specific needs. Its teams take a comprehensive view and provide expert advice and exceptional service, offering a wide range of services for the management of both personal and business assets.
Renowned for its combination of a human scale and a truly international reach, Indosuez Wealth Management has 3,150 employees in 14 countries around the world, in Europe (France, Belgium, Spain, Italy, Luxembourg, Monaco and Switzerland), Asia-Pacific (Hong Kong, Singapore and New Caledonia), the Middle East (Abu Dhabi, Dubai and Lebanon) and the Americas (Brazil, Uruguay and Miami).
With €122.8 billion in assets under management (at 31/12/2018), the Indosuez Wealth Management group is one of the global leaders in Wealth Management.
Adoption of Wiztopic's Blockchain Certification Platform
In order to safeguard its communication, Crédit Agricole certifies its contents with Wiztrust since February 20, 2020. You can check the authenticity of our information on the website www.wiztrust.com.