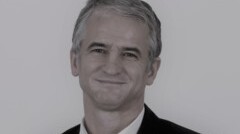 Eric Campos : Corporate responsibility henceforth takes precedence over strategy; better still, it sets its course
How long will our 21st century last? Scarcely started, many look at it with fear while others, unaware or cynical, pretend to believe that it is highly unlikely it will be finite. A paradoxical situation ensures: on the one hand, technological progress has never been so rapid and promising while on the other, climate change, deep social inequalities, the advent of populist leaders, the impoverishment of previously prosperous territories and the fear of downward social mobility are making our economies vulnerable and bring back memories of dark hours in our modern history.
Read, like, comment on and share Eric Campos' article on Linkedin.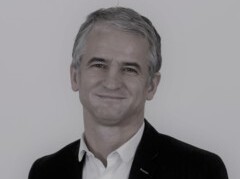 In December 2015, the objective set by the COP 21 was to maintain global warming below 2°C. We will obviously not make it. Dramatic consequences will gradually set in if we do not change our ways of living, such as an explosion of poverty, the loss of fertile lands, water wars, growing food insecurity, climate refugees, the impoverishment of biodiversity, disappearance of territories, etc.
Our growth model is shaping an alarming new world
The main foundations of our post-war economic and social models enabled us to build a "glorious nation" based on continuous growth and a negotiated sharing of the fruits of progress. Against this background, companies and workers managed to exemplify a French social contract that became a reference and a source of pride, with the emergence of industrial champions, commitment and loyalty on the part of workers, career advancement based on merit, ongoing training and protection.
Yet the progress of industry in rich countries, the asserted promise of the "Schumpeterian dynamics" which anticipated the replacement of less qualified activities by other, more expert ones, is not materializing. On the contrary, our economics are henceforth slowly but quite surely adopting a bipolar profile that emerging countries know all too well: a supply of jobs, mainly in services, with low pay, protection and hope of advancement, a downward trend of temporary employment, particularly in industry, and finally, the accession of some to the ever so rare supply of new jobs with a high level of skills, which are selective and elitist by nature.
This development of our "modern society model" must be challenged, undoubtedly in depth. Global warming provides the certainty of an hourglass over time whereas the asymmetry in the sharing of growth accelerates its flow and gnaws on our capacity to hope a little more every day. In terms of stock exchange capitalization, the first sector in the world is that of technologies.  Apple, Microsoft, Alphabet, and Facebook are becoming the standard bearers of a new economic triumph, with turnovers that exceed the GDP of certain European countries, business models characterized by colossal investments, worldwide coverage, a low wage bill, and added value geared massively to the remuneration of capital. This economy of "leaders take all" is setting the stage for a new effect of liberalism: "learning" and "agile" machines, captive, well known and foreseeable clients, a new cosiness between gross margin and net profit.
The growth model no longer justifies the democratic discourse
The trend looms heavy: the economic model of shared progress is petering out, delivering a violent shock for democracies that had found it the proof and justification of their discourse on the future. The promise of the social contract resounded harmoniously with fairness in the access to growth. This is no longer the case. These words sound false for those who feel left behind. In this growing gap, the powerful emotional drivers of populism are thriving. Is this the legacy we want to pass on to our children? What are we going to do with these generational witnesses between inequality and finitude?
The time seems to have come for a sacred, transparent and probably experimental union around a new growth dynamic that takes duly into account of the challenges that concern us. As in the case of biodiversity, some believe that the inclusive end of our economic model should be part and parcel of our constitution so to find in this collective desire the impetus needed to explore new avenues.
A growth model cannot be changed by decree: It is necessary to open up to new experiments
Furthermore, economic determinism cannot be altered by decree. This responsible approach has to be organized by guiding and supporting the gradual emergency of new economic models, or by reinforcing existing cooperative and solidarity-based models, to experiment with paths to the future and undertake a commitment to a fairer sharing of the fruits of deliberately carbon-free growth.
To embark on this approach to change, we should not be afraid to question our existing models, assumptions and prospective thinking methods. From now on, the questions of corporate responsibility to the environment, on the one part, and its commitment to society on the other, must be asked upstream from the strategic perspective. It is probably the big changeover of recent years, the real change of paradigm in preparing plans for the medium term. In the face of the major upheavals, the disorders of the global clock and the risks incurred, responsibility takes precedence over strategic vision – better still, it sets its course.  When seen from an upstream perspective, societal and environmental responsibility enshrines corporate strategy in a particular relationship to the commonweal, connects it to the stakeholders and promotes the commitment of the staff in favour of the dynamics.
The financial sector must promote the emergency of a more responsible and more sustainable economy
Finance is the oxygen of economic systems. It is therefore closely related to the generation of social and environmental impact. No one can deny that. Accordingly, given the challenges faced by our societies, the financial sector must help find paths for the future to contribute to the fight against global warming and steer the economy towards a fairer sharing of growth.  The raison d'être of finance should probably be defined in terms of this double approach to inclusion and energy transition.
It would be a mistake to think that "inclusive" finance is geared only to the excluded, that it is a "solidarity-based" finance, and a moralizing mirror of normal finance. Initiatives said to be inclusive or responsible are seen to hatch here and there. Would it be possible therefore to make finance exclusive or irresponsible? Finance must be intrinsically responsible, in the service of a shared economy. Responsible finance is finance of the "real," i.e. finance that contributes to creating utility and solidarity, to preparing the future and promoting entrepreneurship of the social and environmental commonweal, close to the meaning and universal values that the economy needs to drive the relationship of intelligence that binds it to men and women and their territories.
Integrating this committed and responsible dimension in Finance raises issues of constraints, choices and probably renunciation in the short term, which have to be questioned and assessed. The transition is a delicate operation because it can disrupt part of the growth and produce adverse winds in the short term. But it is indispensable and clearly provides very fine breeding ground for convergence, modernity and creative force. This transition to a single Finance that is sustainable by nature, undoubtedly opens up a vast field of opportunities and coherence in the long run and will nurture undeniable pride for those who will help write its history.
Adoption of Wiztopic's Blockchain Certification Platform
In order to safeguard its communication, Crédit Agricole certifies its contents with Wiztrust since February 20, 2020. You can check the authenticity of our information on the website www.wiztrust.com.