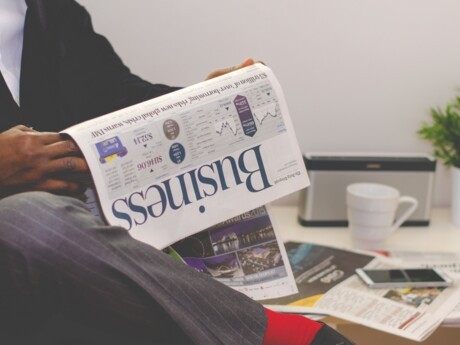 Crédit Agricole celebrates women's sports
On the occasion of the 8thFIFA Women's World CupTM, of which Crédit Agricole is a national supporter, and as a Major Partner of the French Women's Football Team, the bank celebrates women's sports.
Offering maximum visibility to women's sports and sporting values
Aware of the ties between media coverage and sports development, Crédit Agricole has designed a broad program to highlight the positive impact of sporting values for women.
This program echoes Crédit Agricole's goals with regard to "Sports as the School of Life" (Sport comme école de la vie), which brings together all of its national and regional sports partnerships (27 sports supported throughout the territory) and affirms the conviction that sporting values make us stronger.
A media campaign with the motto "Sporting values make us stronger" (Les valeurs du sport rendent plus fort)
Launched on par with the competition, this multi-media campaign shows how sports helps women achieve their goals. It is promoted in the press, at company agencies and on social networks. An original 30-second film broadcast on television and in the stadiums during the competition's 52 matches complements the program with #GrâceauSport.
The site ca-sportecoledevie.fr will also highlight dedicated content in the form of interviews and podcasts.
Find out more about the campaign here: https://ca-sportecoledevie.fr/cote-foot/grace-au-sport/
The "Stronger Thanks to Sports" program
Throughout the month of June, the short program "Stronger Thanks to Sports", broadcast every Sunday since April on TF1 and sponsored by Crédit Agricole, will highlight portraits of women - football players, but others too - for whom sports have changed their outlook on life.
Partnering with the Tournoi Solidaire International tournament organised in Lyon by Sport dans la Ville, and with "L dans la ville"
Sport dans la Ville, an organization that promotes  inclusion through sports, supported by Crédit Agricole, holds the Tournoi Solidaire International tournament (part of the official agenda of the FIFA Women's World CupTM) from June 29 to July 8. This event will bring together 40 perfectly mixed delegations from around the world made up of over 400 young people from precarious backgrounds.

On July 6, along with 1,000 young girls, Sport dans la Ville and Crédit Agricole will celebrate the 10th anniversary of the "L dans la ville" program, which works toward the fulfilment and social and professional inclusion of young girls. Together with the organisation, Crédit Agricole contributes, among other things, to the professional integration of young people through sponsorships, educational visits to the company and even internships/dual apprenticeships.

An activity just for Crédit Agricole employees
In order to experience a global event dedicated to women's sports, to foster ties between generations and convey the idea that sporting values make us stronger, employee "moms" of Crédit Agricole S.A. will be able to win over 50 tickets to attend the World Cup opening match with their daughters on June 7.
Encouraging public enthusiasm and offering support to the players of the French Team:
Welcoming the Women's World Cup is an opportunity for France. The bank shares France's passion for the "Blues".
 A close commitment toward the host cities
The 9 Regional Banks with a host stadium in their territory are very involved locally and carry out - often in partnership with the districts and amateur football clubs - events alongside the cities and/or as a part of FIFA Fan Experiences. As a major player in local events and community involvement, Crédit Agricole will be gathering people to celebrate and engaging its network in promoting support and enthusiasm.
A national campaign promoting the competition and supporting the Blues.
All Regional Banks will be employing various media to encourage the national team with a message that echoes sporting values (posters, press releases, digital kits). Events for agency teams are also proposed to be held during the competition.

In order to engage the public and promote enthusiasm for the Blues, a hundred tickets to the matches will be given out, along with many goodies awarded as prizes in a series of digital mini-games over social networks.

In order to highlight the players of the French team, there will be videos in which the Blues share their experiences "in football and life" over social networks.

Lastly, consumer discount packages will be offered at the time of the competition.
A multi-partner ad in support of the FFF will be broadcast on TF1 for a common and unifying cause
Seven FFF partners, including Crédit Agricole, will be participating in a promotional ad in support of the French Women's Team. A new and original idea by TF1 PUBLICITÉ to express our commitment toward the Blues and our combined efforts in backing our champions and women's sports.
A commitment to sports spanning over 45 years 

Crédit Agricole's sporting engagements support the idea that sports is a school of life. It acts as a vehicle for social bonding that allows us to build, grow and improve...
As a historic partner of French football since 1974, Crédit Agricole is actively involved in all football, both male and female. Besides its commitments as a national supporter of the FIFA Women's World CupTM and a major partner of the French Women's Team over the past ten years, the Group also supports the Women's French Cup and Women's Football Week (an event that gathers over 30,000 girls across the country each year). Crédit Agricole is associated with the FFF Youth Distinction which benefits 600 amateur clubs a year and includes female participation among its selection criteria.

Crédit Agricole is involved in sports all over France:
- At the national level, the company is a partner of all the men's and women's football associations, from amateur football to the French Squads; it also supports Judo through partnerships with its respective federations.
- 25 other disciplines are supported locally by the Regional Banks.
- 2,000 clubs, essentially amateur ones, are supported each season and over 6,000 employees and managers are voluntarily involved in the region's sports.
Find out about our commitments at: https://www.ca-sportecoledevie.fr et https://www.credit-agricole.fr/sports/ 
Adoption of Wiztopic's Blockchain Certification Platform
In order to safeguard its communication, Crédit Agricole certifies its contents with Wiztrust since February 20, 2020. You can check the authenticity of our information on the website www.wiztrust.com.
Our press contacts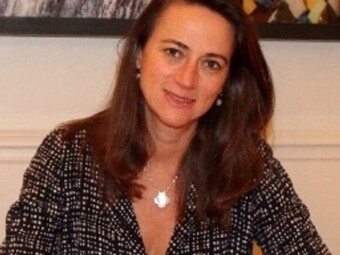 Charlotte De Chavagnac
Crédit Agricole S.A.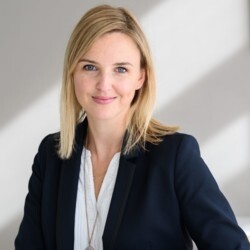 Olivier Tassain
Crédit Agricole S.A.