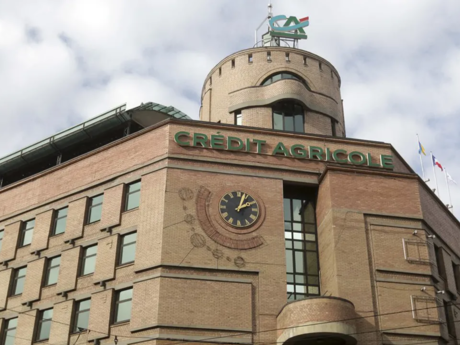 CONFLICT UKRAINE – RUSSIA : Group's policy
Crédit Agricole Group's policy towards Russia
Crédit Agricole has suspended its activities in Russia
Since the beginning of the conflict, the Group has stopped new financing to Russian companies and all commercial activity in Russia. The Group has contacted its international corporate clients to set the suspension modalities for the services locally provided by Crédit Agricole CIB, effective in the upcoming weeks. As a reminder, the Crédit Agricole CIB subsidiary in Russia has 170 Russian employees, does not have a retail banking activity and has generated a net income of 3.7 million euros last year.
Crédit Agricole Group's policy towards Ukraine
Crédit Agricole has expressed its solidarity since the very first day of the conflict. A solidarity primarily dedicated to the population of Ukraine and its Ukrainian employees, victims of the war.
The Group's priority, since the beginning of the war, has been to secure and provide equipment and financial support to Crédit Agricole Ukraine's 2,400 employees: still present on the territory, they remain mobilized to ensure that essential banking activities continue. A provident solidarity fund has been constituted in order to support our employees, struck at full force by the war.
Regarding the employees and their families that had to flee Ukraine, the solidarity of the group was organized as close as possible to their needs with CA Bank Polska. Our bank in Poland welcomes colleagues of Crédit Agricole Ukraine and their families every day and provides accommodation solutions, as well as work opportunities for everyone.
A €10 million solidarity fund has been set up to meet the needs of employees and Ukrainians who are victims of the war.
Present in Ukraine since 2006, Credit Agricole Group has built a universal retail proximity bank, with 148 branches and nearly 2,400 employees serving 426,000 customers, private individuals and corporates. For years, the Group has been committed to contributing to the country's development, with the modernization of agriculture as a priority.
Adoption of Wiztopic's Blockchain Certification Platform
In order to safeguard its communication, Crédit Agricole certifies its contents with Wiztrust since February 20, 2020. You can check the authenticity of our information on the website www.wiztrust.com.