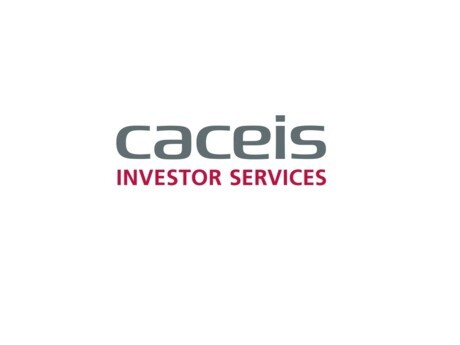 CACEIS provides support to Amiral Gestion for the production of performance and risk analytics reports
Amiral Gestion, an independent management company managing more than €3.7 billion for institutional investors, private banks, family offices and individuals, has selected CACEIS and its OLIS Performance tool to facilitate the management of its funds' investment strategy.
OLIS Performance, a module of CACEIS's OLIS web portal, offers institutional investors and asset managers performance and risk monitoring data on their financial portfolios. The data collection process with controls operated at each stage is fully integrated and automated all the way to final reporting. Clients thus benefit from analysis tools for performance measurement, asset allocation analysis, contribution analysis, breakdown of performance by asset, and risk analysis.
Benjamin Biard, Deputy CEO of Amiral Gestion, stated "OLIS Performance provides access to a wide range of dynamic reports and indicators that are a reliable and relevant source of information. We are very satisfied with this solution, which we have extended to the majority of our funds."
Joe Saliba, CACEIS Deputy CEO of CACEIS commented, "We are delighted to strengthen our partnership with Amiral Gestion. With OLIS Performance, an innovative online reporting tool, our clients have a turnkey solution for efficient management of their investment processes and risk exposure."
Founded in 2003, Amiral Gestion is an independent management company owned by its employees, present in Spain and Singapore. Amiral Gestion relies on a conviction based active management philosophy to offer the best performances over a long investment horizon to clients made up of institutional investors, professional investors (IFA, family offices and private bankers) and individuals. Amiral Gestion currently manages the 6 Sextant funds as well as several mandates. The management company has 41 employees. Assets under management were €3.7 billion at 31 October 2018.
www.amiralgestion.com
CACEIS is the asset servicing banking group of Crédit Agricole dedicated to institutional and corporate clients. Through offices across Europe, North America and Asia, CACEIS offers a broad range of services covering execution, clearing, depositary and custody, fund administration, middle office outsourcing, forex, securities lending, fund distribution support and issuer services. With assets under custody of €2.7 trillion and assets under administration of €1.8 trillion, CACEIS is a European leader in asset servicing and one of the major players worldwide (figures as of 31 December 2017).
Adoption of Wiztopic's Blockchain Certification Platform
In order to safeguard its communication, Crédit Agricole certifies its contents with Wiztrust since February 20, 2020. You can check the authenticity of our information on the website www.wiztrust.com.