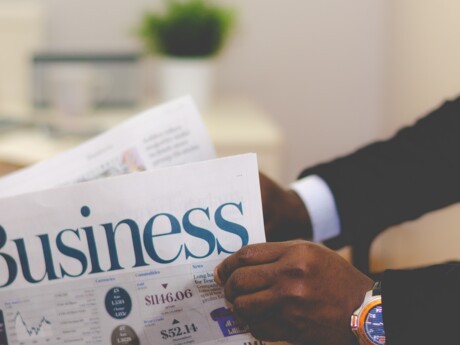 Amundi's Private Debt Division raises nearly €900m for its largest ever senior debt fund
Amundi, a recognised player in the Private Debt market, announces the successful closing of its third and largest ever senior debt fund, with €880 million raised twelve months after launch. This strategy, dedicated to the financing of European mid-cap companies, attracted capital from around twenty institutional investors. Half of the funds initially raised have already been invested in fifteen transactions.
Like its predecessors[1], this Senior debt strategy has the French Fonds de Prêt à l'Economie (FPE) label, which allows insurance companies easier access to the asset class under Solvency II. It supports European mid-sized businesses with at least €50 million turnover for the financing of their continued growth and investment activity.
Amundi enjoys unrivalled access to French and European mid-sized businesses, notably through its links with the Crédit Agricole Group banking network and selected partner banks, and its private debt platform is therefore able to maintain a highly selective investment process with a 5% hit ratio. Since the fund's first closing in November 2017, the team has supported 15 companies, including Serma (embedded systems engineering), Constructel (electronic engineering) and Boluda (harbour and marine services).
Thierry Vallière, Global Head of Private Debt at Amundi, explains: "Successfully closing a flagship fund with around twenty investors in twelve months underlines our position as one of the leaders in the European mid-cap financing market. Our ability to successfully deploy capital has allowed us to support more than 120 French and European SMEs since 2012, with risk-adjusted return conditions in line with our ambitious targets."
Launched in 2012 and integrated into the real and alternative asset platform in 2016, Amundi's private debt division (which includes senior corporate debt, agricultural private debt, leveraged debt, real estate debt) is headed by Thierry Vallière and totalled €7.2 billion in assets under management at 30 end-September 2018.
Footnotes
Amundi is Europe's largest asset manager by assets under management and ranks in the top 101 globally. It manages more than 1.470 trillion2 euros of assets across six main investment hubs3. Amundi offers its clients in Europe, Asia-Pacific, the Middle East and the Americas a wealth of market expertise and a full range of capabilities across the active, passive and real assets investment universes. Clients also have access to a complete set of services and tools. Headquartered in Paris, and listed since November 2015, Amundi is the 1st asset manager in Europe by market capitalization4.
Thanks to its unique research capabilities and the skills of close to 4,500 team members and market experts based in 37 countries, Amundi provides retail, institutional and corporate clients with innovative investment strategies and solutions tailored to their needs, targeted outcomes and risk profiles.
Adoption of Wiztopic's Blockchain Certification Platform
In order to safeguard its communication, Crédit Agricole certifies its contents with Wiztrust since February 20, 2020. You can check the authenticity of our information on the website www.wiztrust.com.