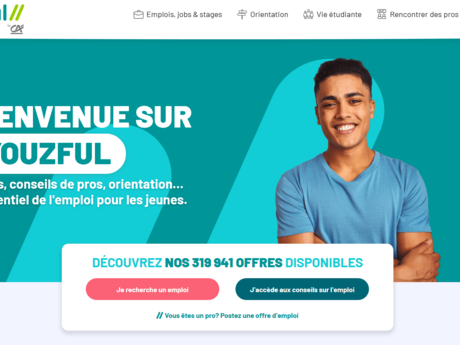 With the Youzful platform, Crédit Agricole connects young people and companies in the regions
In an unprecedented context of crisis, Crédit Agricole, the No. 1 bank in France for young people and one of France's biggest private sector employers, makes a commitment to their future careers by announcing the launch of Youzful, a fully digital platform dedicated to employment and orientation.
Through their bold recruitment policy, historical action in favour of work-study programmes, support for amateur sport, providing real leverage for insertion, Crédit Agricole's Regional Banks have long been actively powering the employment of young people.
Today more than ever, orientation and employment are at the core of the concerns of young people. This is why Crédit Agricole is launching the www.youzful-by-ca.fr platform, which aims to connect young people with recruiting companies and professionals in the country's regions. Innovative, free and accessible to all, its ambition is to favour local employment by connecting the skills and needs of a very diverse range of economic agents across France, whether they be artisans, farmers or SMEs.
For young people, the objective is to make their job search easier by providing them with support from A à Z with simple access to offers, a community of professionals to dialogue with, and information on their orientation and employment, in partnership with L'Etudiant and l'Apprenti, the reference websites for students and apprentices, respectively. Young people will also be able to sign up for events in their regions to meet the companies that are hiring. Over the past three years, Crédit Agricole has utilised its knowledge of the territory to organise meetings in the regions, in the form of 'job dating'.
For the companies, notably those lacking specific tools, the aim is to facilitate their recruitment process by enabling them to post job offers (internships, work-study placements, temporary and permanent contracts) and gain visibility with the young people. More than 300,000 postings coming from the French national employment office and registered professionals are already available.
In the framework of its Group plan, Crédit Agricole is rolling out new non-banking services to make itself more useful to its customers and society. With the Youzful platform, it reinforces its commitment in favour of the employment and training of young people: in 2020, 4,700 work-study participants and 6,000 interns were welcomed by the Regional Banks and entities of Crédit Agricole SA.
Adoption of Wiztopic's Blockchain Certification Platform
In order to safeguard its communication, Crédit Agricole certifies its contents with Wiztrust since February 20, 2020. You can check the authenticity of our information on the website www.wiztrust.com.
Our press contact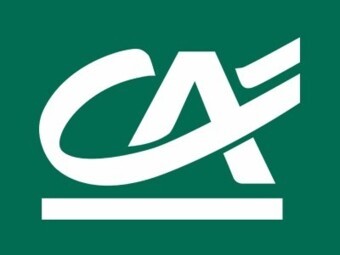 Press Department Crédit Agricole Group