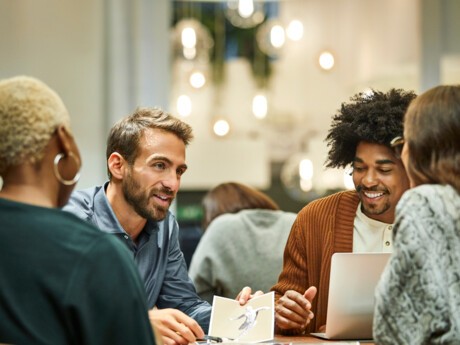 The Crédit Agricole S.A. group affirms its commitment in the field of responsible purchasing with the renewal of the "Responsible Supplier Relations and Purchasing" label for the sixth year
At its meeting on 16 June 2020, the label jury unanimously decided to renew the "Responsible Purchasing and Supplier Relations" label for twelve entities of Crédit Agricole SA Group in France (Amundi, Crédit Agricole SA, Crédit Agricole Assurances Solutions, Crédit Agricole Consumer Finance, Crédit Agricole Immobilier, Crédit Agricole Corporate & Investment Bank, Crédit Agricole Group Infrastructure Platform, Indosuez Wealth Management, Crédit Agricole Leasing & Factoring, Crédit Agricole Payment Services, CACEIS and LCL), while recognising all the participating teams for their work in upholding the principles of the label.
The "Responsible Purchasing and Supplier Relations" label is delivered by the business mediation unit of the Ministry of the Economy and the Conseil National des Achats (CNA - national purchasing board). It recognises companies that have demonstrated proof of lasting, balanced relationships with their suppliers.
Crédit Agricole's Responsible Purchasing Policy is directly outlined in the Group mid-term plan. The purchasing teams have a twofold responsibility with their stakeholders, they participate in the transformation of our organisations, which involves building lasting relationships with their suppliers who are vectors of innovation.
This approach illustrates the Crédit Agricole SA group's efforts to integrate CSR into its overall responsibility, at the centre of its activities and ambitions.
In concrete terms, this means working to improve the quality of relations with our suppliers, communicating via our internal mediator who can be referred to by suppliers in the event of disputes, reducing our payment times, notably vis-à-vis SMEs, taking into account CSR risks in our purchasing by reducing our carbon footprint and via procurement, a true driver of social inclusion.
The label was first awarded to Crédit Agricole S.A. in 2014 and has been renewed each year. The "Responsible Purchasing and Supplier Relations" label has been awarded to the Crédit Agricole S.A group as a whole since 2018. The evaluation process draws largely on a documentary analysis carried out by the independent firm ASEA (licensed by the labelling body) in order to assess current performances, areas for improvement and the fulfilment of short- and medium-term commitments.
Adoption of Wiztopic's Blockchain Certification Platform
In order to safeguard its communication, Crédit Agricole certifies its contents with Wiztrust since February 20, 2020. You can check the authenticity of our information on the website www.wiztrust.com.
Our press contact