Results for the fourth quarter and full year 2021
 Crédit Agricole Q4-21 and 12M-21 RESULTS

             2022 MTP targets reached in 2021, one year ahead of schedule

 

 

 

 

 

 

 

CRÉDIT AGRICOLE GROUP

 

CRÉDIT AGRICOLE S.A.

 

 

Stated

 

Underlying

 

 

Stated

 

Underlying

Revenues

 

€36,822m

+9.6% 12M/12M

 

€36,730m

+7.9% 12M/12M

 

 

€22,657m

+10.5% 12M/12M

 

€22,651m

+9.1% 12M/12M

Costs excl. SRF

 

-€22,602m

+6.3% 12M/12M

 

-€22,255m

+5.1% 12M/12M

 

 

-€13,429m

+7.8% 12M/12M

 

-€13,082m

+5.8% 12M/12M

GOI

 

€13,741m

+16.8% 12M/12M

 

€13,812m

+12.3% 12M/12M

 

 

€8,836m

+16.1% 12M/12M

 

€9,047m

+13.7% 12M/12M

Cost of risk

 

-€2,193m

-39.9% 12M/12M

 

-€1,849m

-49.4% 12M/12M

 

 

-€1,576m

-39.5% 12M/12M

 

-€1,232m

-52.7% 12M/12M

Net income Group share

 

€9,101m

+94.1% 12M/12M

 

€8,512m

+38.9% 12M/12M

 

 

€5,844m

x2.2 12M/12M

 

€5,397m

+40.2% 12M/12M

C/I ratio (excl. SRF)

 

61.4%

-1.9 pp 12M/12M

 

60.6%

-1.6 pp 12M/12M

 

 

59.3%

-1.5 pp 12M/12M

 

57.8%

-1.8 pp 12M/12M

STRONG HIKE IN CASA Q4-21 AND 12M RESULTS ACROSS ALL BUSINESS LINES

Reported net income €1,428m in Q4, €5,844m in 2021

Underlying income +47.2% Q4/Q4 to €1,435m, +40.2% 12M/12M to €5,397m

Dynamic activity, +1.7 million new retail banking customers in 2021, equipment rate up

Revenues +9.1% Q4/Q4, positive jaws Q4 and 12M

Cost/income ratio excluding SRF 57.8% in 2021 (-1.8 pp 12M/12M),

Prudent provisioning of performing loans maintained against a backdrop of macro uncertainties.

 

PROFITABILITY AND CAPITAL POSITION AMONG BEST IN THE SECTOR IN EUROPE

 

 

CRÉDIT AGRICOLE GROUP

 

CRÉDIT AGRICOLE S.A.

 

CET1phasé

 

17.5%

 

+10 bp Dec/Sept

 

 

11.9%

 

-80 bp Dec/Sept

 

 

 

+8.6 pp above SREP requirements

 

 

+4.0 pp above SREP requirements

 

ROTE CASA 13.1%[1] in 2021. At least 2.6 pp above the average of 10 major European banks for the past five years

 

 

2021 DIVIDEND: €1.05 per share (€0.85 : 50% pay-out policy; €0.20 : 2019 dividend catch-up)

 

2022 MTP FINANCIAL TARGETS REACHED IN 2021

 

CASA net income Group share[2] €5.4bn > €5bn; CASA cost/income ratio[3]57.8% < 60%;

Crédit Agricole SA ROTE1 13.1% > 11%;

CASA CET1 11.9% > 11%; CAG CET1 17.5% > 16%

50% dividend distribution throughout the span of the MTP

UNWINDING OF 100% OF SWITCH IN 2021

 

 

 

Strength of our Group Project

Amplification of the universal customer-focused banking model: digital and empowered local teams

Strong societal commitments for energy transition and social cohesion

Continued organic growth potential, expansion of the partnership model (

8

new strategic partnerships since the start of the MTP)

Strategic flexibility over the span of the MTP (€4.3bn in acquisitions, €2.3bn in disposals)

European ambitions on

mobility (CACF/Stellantis agreement in 2023)

The Group will present its new 2025 development plan on 22 June 2022
Footnotes
Dominique Lefebvre,
Chairman of SAS Rue La Boétie and Chairman of the Crédit Agricole S.A. Board of Directors
"Our performance commits us. It is our responsibility to support all of our customers and society in their transitions."
Philippe Brassac,
Chief Executive Officer of Crédit Agricole S.A.
"The Group upholds its long-term commitments and, on 22 June, will present a new development plan to accelerate transitions"
Adoption of Wiztopic's Blockchain Certification Platform
In order to safeguard its communication, Crédit Agricole certifies its contents with Wiztrust since February 20, 2020. You can check the authenticity of our information on the website www.wiztrust.com.
Our press contact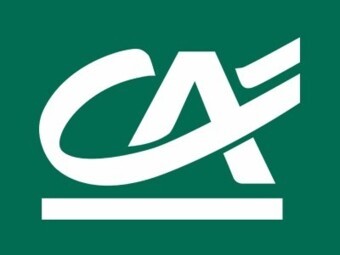 Press Department Crédit Agricole Group