Outcome of the Special Meeting of Crédit Agricole S.A.
On Wednesday 4 April 2018, Crédit Agricole S.A. held a Special Meeting at its registered office in Montrouge, to the south of Paris. This meeting was comprised of holders of loyalty shares, namely holders of shares of Crédit Agricole S.A. that have been held in registered form for at least two years as of 31 December 2017 and that remained in registered form as of 29 March 2018, as well as holders of units of the FCPE "Crédit Agricole Classique".
With a quorum of 62.3% and more than 2/3 of votes in favour, the Special Meeting approved the resolutions proposed by the Board of Directors, namely:
The amendment of Article 31 of the articles of association to provide for the conditions under which the loyalty dividend bonus clause may be removed. This removal is a requirement of the European Central Bank, which has taken the position that the payment of a loyalty dividend constitutes a "preferential distribution".

The compensation offered to eligible shareholders, proposed by the Board of Directors on the basis of an independent expert report, i.e., the allocation of one new ordinary share, free of consideration, for twenty-six eligible registered shares.

The Special Meeting's approval represents a first step. At the Extraordinary General Meeting of 16 May 2018, the shareholders must confirm the result of the vote taken at such Special Meeting in order to definitively authorise the removal of the loyalty dividend and the payment of the compensation.
Adoption of Wiztopic's Blockchain Certification Platform
In order to safeguard its communication, Crédit Agricole certifies its contents with Wiztrust since February 20, 2020. You can check the authenticity of our information on the website www.wiztrust.com.
Our press contacts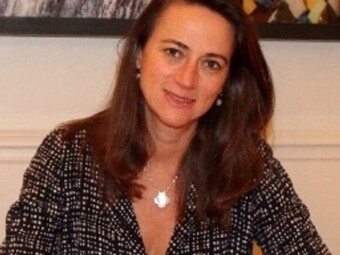 Charlotte De Chavagnac
Crédit Agricole S.A.
Olivier Tassain
Crédit Agricole S.A.