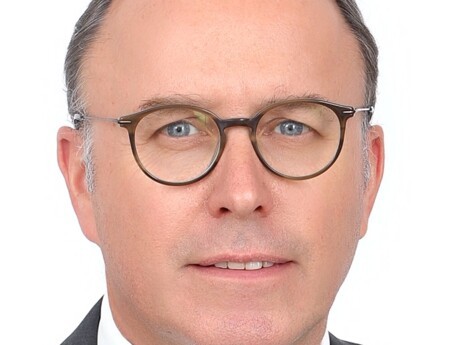 Jean-Pierre Trinelle is appointed Group Senior Country Officer for Egypt
Jean-Pierre Trinelle has been appointed Chief Executive Officer of Crédit Agricole Egypt. He succeeds Pierre Finas, who has taken his retirement. Jean-Pierre Trinelle has also been promoted to the position of Group Senior Country Officer for Egypt, joining Crédit Agricole S.A's Executive Committee on 1 March 2021.
Biography:
Prior to his arrival at the Egyptian entity, Jean-Pierre Trinelle was Group Senior Country Officer at Crédit Agricole Corporate & Investment Banking (CACIB) in Korea since October 2014.
Jean-Pierre Trinelle began his career in France in 1990 at Crédit Lyonnais, as a senior relationship manager for corporate clients, before taking up the positions of Corporate Branch Manager, then Head of Corporate Banking for the Rhône-Alpes Est region until 2000.
In 2004, he became Head of Real Estate and Hospitality for Asia after serving as Senior Banker and Head of Multinational Clients for Asia in Hong Kong.
From November 2009 to September 2014, he was Senior Country Officer for CACIB in Taiwan.
Jean-Pierre Trinelle has also been a Foreign Trade Advisor since 2010.
Jean-Pierre Trinelle is 55 years old and holds a degree in Agricultural Engineering and a Master's degree in Finance and Management (ESSEC).
The only French bank operating in Egypt, it entered in August 2015 the EGX 30 index on the Egyptian Stock Exchange.
Historically dedicated to the corporate market, Crédit Agricole Egypt offers a balanced business model, an innovative bank delivering a high level of service to multinationals and geared to the most demanding individual customers. 
Crédit Agricole Egypt has 83 branches and more than 2,500 employees serving more than 386,000 customers.
Adoption of Wiztopic's Blockchain Certification Platform
In order to safeguard its communication, Crédit Agricole certifies its contents with Wiztrust since February 20, 2020. You can check the authenticity of our information on the website www.wiztrust.com.
Our press contacts
Olivier Tassain
Crédit Agricole S.A.