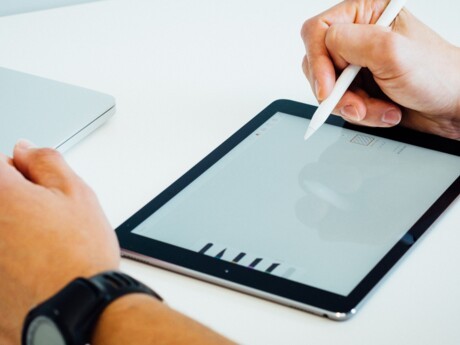 Crédit Agricole offers a 100% digital home loan experience using electronic signatures
In keeping with its pledge to be a 100% human and 100% digital bank, Crédit Agricole, the leading provider of finance to the French economy and France's top digital bank, is now offering existing and future customers an online home loan application process covering all steps from the simulation of repayments to the electronic signing of the loan offer.
A digital experience from simulation to signature
Crédit Agricole is optimising the digital experience for its existing and future customers in home loans with a full range of services in this area.
From the moment they start thinking about buying a home, future buyers can access different simulations and obtain an agreement in principle immediately on the dedicated home financing website, e‑immobilier.credit‑agricole.fr.
The dedicated section of the website - "Mon Projet Immo" - allows users to track progress with their application in real time, from the simulation to the release of funds. In their personal area of the website, customers can contact their adviser, save and change their simulations and upload documents requested by the bank.
The electronic signature allows customers to accept the offer in one step, removing the risk of making mistakes, forgetting something or not observing the legal cooling-off period, for example. This streamlines the customer experience and optimises the process, in particular by removing the need to send documents by post.
This service simplifies and speeds up the home loan application process by providing visibility at each stage and information to help customers make their decision.
The customer's adviser is available throughout the process to provide assistance and support.  Customers can now choose either to visit their local branch or to handle their loan application digitally while receiving expert advice.
The digital experience was developed with the help of 600 customers and non-customers across France who helped co-generate ideas and establish an "ideal" home loan application process.
In addition, in July, Crédit Agricole group signed an agreement with the Conseil Supérieur du Notariat (the Supreme Council of Notaries) to set up a standardised secure system for exchanging electronic documents. This system, which is available to all notaries public in France, rounds out the bank's 100% digital home loan experience.
Adoption of Wiztopic's Blockchain Certification Platform
In order to safeguard its communication, Crédit Agricole certifies its contents with Wiztrust since February 20, 2020. You can check the authenticity of our information on the website www.wiztrust.com.
Our press contact
Olivier Tassain
Crédit Agricole S.A.