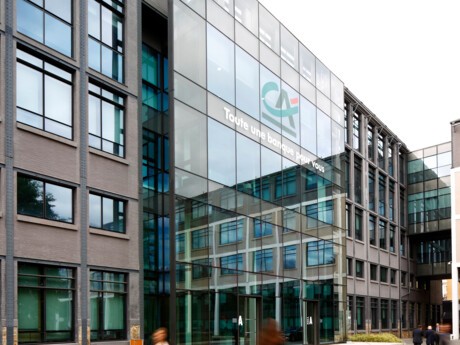 Crédit Agricole launches the first Master's course dedicated to business customer advisers, in partnership with ESCP Business School
Crédit Agricole is the first bank in France to offer its employees a five-year post-secondary course dedicated to the business customer advisory profession.
Becoming the preferred bankers of small- and mid-caps and their senior executives
The new expectations of companies and their senior executives, along with regulatory and technological changes, are profoundly transforming the business customer advisory profession in a highly competitive market.
To help professional networks adapt, IFCAM - Crédit Agricole Group's university - has designed a Master's course in partnership with ESCP Business School. This training programme, launched in 2019, aims to make business customer advisers effective partners of companies by focusing on the quality of advisory services and customer relations.
A unique, tailored, academically focused course
This academically focused Master's course was custom-designed to train business customer advisers in the key skills expected by Crédit Agricole Group: customised advisory services, management of risks specific to companies, innovation in the area of financing, support for development abroad, etc.
This new programme is aimed at experienced business customer advisers (minimum three years' seniority) from the regional banks of Crédit Agricole, LCL and international retail banking. Each year, up to 100 employees of the Group may participate in this 16-day course.
Focusing on excellence in customer relations
By investing in the development of its employees' skills, Crédit Agricole Group is reaffirming its desire to place customer satisfaction at the heart of its strategy. The Group has made excellence in customer relations the priority of its customer project, with the aim of becoming no. 1 in customer satisfaction client by 2022; it is mobilising its network to this end.
Approximately 800 business customer advisers are employed at the regional banks and 150 at LCL. They are generally dedicated to a customer base segmented by revenue and/or business sector. They manage and develop a portfolio of corporate customers (MSE and SME) while supporting the implementation of their projects. They identify customers' needs and offer them tailored solutions with the support of the Group's experts: financing, international transactions, payments, investments, external growth, private equity, employee savings, insurance, etc.
This programme is a testament to the expertise of IFCAM, Crédit Agricole Group's university, in designing and implementing innovative professional courses with the support of prestigious academic partners from outside the Group.
IFCAM's training programme integrates all the necessary skills of the bancassurance professions. The university supports employees' skills development, regardless of their level, profession or function, in France and abroad.
The first corporate university in the banking sector to have developed and internalised a qualifying, academically focused approach to professional training, IFCAM is approved by the government to deliver professional certifications for ongoing skills development and work-study programmes.
Website: https://www.ca-ifcam.fr / Blog : https://ifcam-formation.fr/
LinkedIn account: https://www.linkedin.com/company/115778 / Twitter account: @ifcam
Founded in 1819, ESCP Business School teaches responsible, globally-minded leadership based on the principles of European multiculturalism. Its campuses in Berlin, London, Madrid, Paris, Turin and Warsaw are launch pads that help students to grasp this European approach to management.
Several generations of entrepreneurs and senior executives were trained there according to the belief that the business world can give back to society in a positive manner.
This conviction and the values of ESCP - excellence, singularity, creativity and plurality - guide its mission on a daily basis and are encompassed by a unique educational approach.
ESCP welcomes 5,000 students and 5,000 senior executives of 100 different nationalities each year. Its strength lies in its many training programmes in general and specialised management: Bachelor, Master, MBA, Executive MBA, PhD and ongoing professional development, all of which integrate a multi-campus experience.
Website: www.escp.eu
Twitter account: @ESCP_BS
Adoption of Wiztopic's Blockchain Certification Platform
In order to safeguard its communication, Crédit Agricole certifies its contents with Wiztrust since February 20, 2020. You can check the authenticity of our information on the website www.wiztrust.com.
Our press contact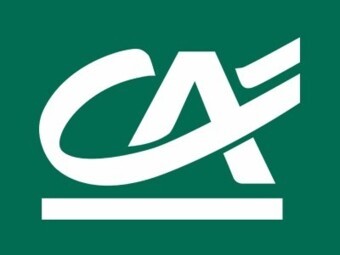 Press Department Crédit Agricole Group