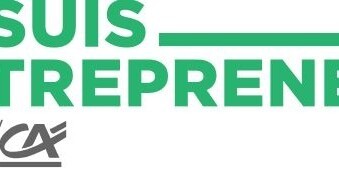 Crédit Agricole launches a non-banking services platform for entrepreneurs
Jesuisentrepreneur.fr is the fruit of the Group's innovative strategy of creating banking and non-banking service platforms, announced by the Group in its new 2022 Medium Term Plan.
As the No. 1 financier of the French economy, Crédit Agricole relies on its Jesuisentrepreneur.fr platform to provide increased support for entrepreneurs, with the aim of becoming the preferred bank of entrepreneurs by 2022. 
A platform dedicated to business creators
Backed by La Fabrique by CA, Crédit Agricole's start-up studio, Jesuisentrepreneur.fr is the only free digital platform with a step-by-step guide for entrepreneurs creating their own business. From idea to financing plan, Jesuisentrepreneur.fr supports Crédit Agricole clients and future entrepreneurs all along the way. Crédit Agricole dedicates this service to supporting the 700,000 or so enterprises created every year in France.
For Bertrand Corbeau, Deputy Managing Director of Crédit Agricole S.A. in charge of the Development, Client and Innovation Division: "Entrepreneurship is an adventure as exciting as it is demanding. It requires both a major commitment and sufficient support. With Jesuisentrepreneur.fr, Crédit Agricole offers an innovative solution to simplify the path of entrepreneurs. This is a complete service, free of charge, designed for all types of companies – start-ups, artisans, professionals, SMEs – in all sectors of activity and locations in France."
The first free and complete platform for entrepreneurs
Jesuisentrepreneur.fr supports business creators in:
Finding their ideal location and analysing the market:
The entrepreneur can simulate establishment costs according to their chosen area and desired location.
In addition: Interactive maps allow them to compare average prices per square metre. They also display data on companies established in the area, allowing the entrepreneur to evaluate the competition (average turnover, area of activity, etc.) and the resident or transient population, to assess the attractiveness the catchment area (average income, demographics, etc.).
Make financial projections:
The platform automatically generates basic financial tables (income statement, balance sheet, cash flow statement, financing table, etc.) and calculates financing needs.
In addition: A big data tool compares the data entered with the tax returns of over half a million companies established in France for over 3 years and warns the entrepreneur about possible discrepancies compared to similar companies. Jesuisentrepreneur.fr also lists the financial aid and subsidies for which the entrepreneur is eligible according to their activity and area of establishment.
Determine the appropriate legal form for the company and file the articles of association:
Jesuisenterpreneur.fr helps the entrepreneur choose the most appropriate status given their situation.
In addition: Thanks to a partnership with Captain Contract, an online legal and administrative services platform for small and medium-sized companies, Jesuisentrepreneur.fr allows entrepreneurs to file their articles of association and complete the registration procedures to obtain a K-bis (company registration certificate) directly online on the platform in just a few clicks (paid service).
The entrepreneur can ask for advice from a Crédit Agricole adviser at any time.
After a conclusive test in three Regional Banks (Centre-Est, Centre Ouest and Provence Côte d'Azur), the roll-out of the platform will continue through 2020. The launch will be accompanied by an advertising campaign and marketing activities.
La Fabrique by CA is Crédit Agricole's start-up studio. Launched in January 2018 to support the banking professions of tomorrow, it develops start-ups and accelerates their growth, capitalising on the strengths of the Crédit Agricole Group and its priority areas of innovation.
For further information, go to lafabriquebyca.com
Adoption of Wiztopic's Blockchain Certification Platform
In order to safeguard its communication, Crédit Agricole certifies its contents with Wiztrust since February 20, 2020. You can check the authenticity of our information on the website www.wiztrust.com.
Our press contact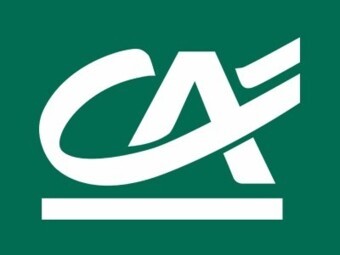 Press Department Crédit Agricole Group