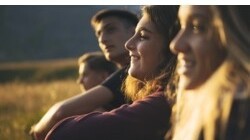 Crédit Agricole launches a €25 million plan for the inclusion of young people
Crédit Agricole mobilises €25 million to support young people towards the end of the crisis through three components: employment, solidarity and financial support.
Employment, with support for professional integration
The leading private employer in France, Crédit Agricole is committed to the professional integration of young people:
in January 2021 it launched Youzful, the platform for youth orientation and employment, which provides job offers, work-study opportunities and internships as well as recruitment events in the regions.
The Group is committed to strengthening the number of work-study employees, trainees and summer assistants to reach 6,000 work-study participants per year in 2022 (including 3,600 in Regional Banks and 600 at LCL) as well as 700 interns in the 3rd year of secondary school and in REP and REP+ zones.
It also becomes a major partner of the 1jeune1solution platform deployed by the government as part of the France Relaunch plan. Launched in November 2020, the platform enables young people to find jobs or participate in recruitment events across France. More than 3 million young people visited the site, which now includes more than 300,000 job offers, 20,000 internship offers and many services for young people under 30 years of age (mentoring, aid simulator, training, support, etc.).
Dominique Lefebvre, Chairman of Crédit Agricole Group: "In order for each young person to find their place in our society and benefit from the recovery, our responsibility is to take concrete action for the professional integration of our young people in all regions. "
Thibaut Guilluy, High Commissioner for Business Employment and Engagement: "Launched a year ago, the "1 jeune, 1 solution" plan consists of investing massively and collectively in our youth. It is an unprecedented commitment to the employment and support of young people. At the heart of this plan, companies have a central role: with 6,000 apprentice recruitment intentions and an investment for the integration of young people in the amount of €25 million, Crédit Agricole is fully involved in this national mobilisation, which now brings together more than 10,000 companies committed to our youth. "
Solidarity, alongside stakeholders on the ground
Crédit Agricole made young people its major mutualist cause in 2021, and the Regional Banks are committed on the ground alongside local stakeholders and associations that play an essential role in the food, health and psychological assistance fields. More than €6 million is thus committed, both through calls for projects, with the support of the foundations of the Group and the local Banks through their partnerships, and in support of the mutual aid and sharing platform J'aime Mon Territoire. Regional Banks and LCL have entered into partnerships to promote the integration of young people with recognised stakeholders such as: Agence de l'éducation par le sport, Entreprendre pour apprendre, Nos Quartiers ont des Talents, Unis-Cité, Sport dans la ville, Fédération Des Territoires aux Grandes écoles and FAGE (Fédération des Associations Générales Etudiantes): this new national partnership has been set up by Fondation Crédit Agricole Solidarité et Développement for the sum of €100,000.
For their part, the Points Passerelle set up a Coup de pouce mutualist offering to provide financial assistance to young customers without family support.
Financial support for students without personal guarantee or means test
In order to facilitate access to bank credit for French higher education students without a personal guarantee or means test, Crédit Agricole wanted to partner with the Student Loan scheme guaranteed by the French State with Bpifrance[1].
This loan allows students under 28 years of age to finance all costs related to student life (tuition fees, housing, study trip, etc.) to meet each situation: the amount borrowed may total €20,000 per borrower, for a period of 2 to 10 years, with the possibility of deferred repayment at the end of the studies up to 60 months.
Boosted student loan at a single rate, regardless of study level
The Crédit Agricole Regional Banks also offer students or apprentices, regardless of their educational level, until the end of October 2021, a student loan at a rate of 0.75% without application fees up to €50,000, for periods of 12 to 120 months.
After devoting €23 million in 2020 to the "Tous Unis pour nos aînés" support fund, Crédit Agricole is continuing its efforts in favour of those most affected by supporting young people towards recovery, in accordance with its raison d'être and its cooperative and mutual foundations.
Adoption of Wiztopic's Blockchain Certification Platform
In order to safeguard its communication, Crédit Agricole certifies its contents with Wiztrust since February 20, 2020. You can check the authenticity of our information on the website www.wiztrust.com.
Our press contact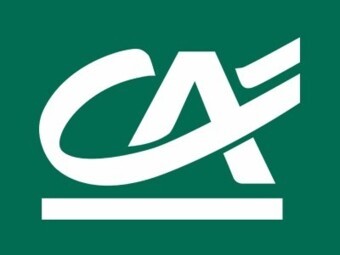 Press Department Crédit Agricole Group