Crédit Agricole Group's societal project : A programme plan in the form of 10 commitments, central to all our business activities
Crédit Agricole has defined a programme plan that is as in sync as possible with the day-to-day lives of its customers.
This plan, which is expected to intensify, places an emphasis on continuous improvement and transparency about progress, notably through the implementation of the Societal Commitment Index involving all stakeholders.
Crédit Agricole launches a collective effort
Active in the economy of all the territories, Crédit Agricole is launching a major collective effort involving all its entities, all its employees, all its elected representatives, in support of all its customers.
Thanks to the training capacity of its retail banks and their 10,000 branches, and all its business lines (savings, credit, insurance, real estate) with 142,000 employees and 27,000 elected representatives, the Group intends to increase the impact of its initiatives with 52 million customers (individuals, professionals and farmers, businesses) in order to make the transitions accessible to all.
An effort possible as a result of the Group's specific model: the strength of the universal retail banking model, a comprehensive relationship model, for all customers, in all regions, through all channels, with responsible teams always available locally.
A green bank, Crédit Agricole wants to be an everyday bank that contributes to the emergence of a new model of prosperity and that brings progress for all.
TAKING ACTION FOR THE CLIMATE AND
THE TRANSITION TO A LOW-CARBON ECONOMY
____________________________________________________________
#1 Achieve carbon neutrality by 2050 on our own footprint and on our investment and financing portfolios
****
Limiting global warming to 1.5° Celsius involves drastically reducing greenhouse gas emissions and increasing carbon sequestration.
Crédit Agricole's commitment:
Be part of the collective commitments of major financial institutions…
All the Group's businesses are converging in their intention to have an impact: all of them joined the business alliances to contribute to carbon neutrality by 2050 and thus align the operational and attributable emissions of our loan and investment portfolios with trajectories aimed at reaching net zero by 2050 or earlier.
By December 2022 at the latest, Crédit Agricole will publish the roadmaps and targets for 2025, 2030 and 2050, with intermediate milestones to be set every 5 years starting in 2030, consistent with the most recent scientific data.
… Supplemented by our own commitments
At the same time, the Group rounds out its actions with specific commitments in 2022:
Total cessation of any project financing directly linked to the extraction of non-conventional hydrocarbons as of January 2022.
Protection of the Arctic area, where we exclude direct financing of oil and gas projects.
A significant reduction of 20% in our exposure to oil extraction by 2025.
When it comes to investing, by 2025, 100% of Amundi's actively managed open-ended funds, currently representing €400 billion, will have the objective of achieving a better rating in terms of energy transition than that of their benchmark universe.
Efforts to finance renewable energies
Already among the world's leading green bond issuers, and No. 1 in France in renewable energy financing, Crédit Agricole wants to increase its impact:
€20Bn committed between now and 2025, via Amundi, in funds that will invest in companies that contribute positively to environmental or societal performance (Article 9 SFDR Impact Fund).
Doubling the production capacity of renewable energy facilities financed by CAA to reach 10.5 GW by 2025, representing the average energy consumption of 4 million households.
60% growth in Crédit Agricole CIB's exposure to non-carbon energy by 2025 and creation of a platform dedicated to consulting and financing hydrogen projects.
50% growth in renewable energy project financing in France by 2025 by Unifergie, a subsidiary of Crédit Agricole Leasing & Factoring, representing 1 out of every three 3 projects in France
Incorporation of the energy transition into the heart of the real estate master scheme for its own account (Crédit Agricole Immobilier).
Make responsible savings accessible
Only 12% of French people are comfortable with the notion of responsible investment. Although responsible investment offers are burgeoning in the market, they remain focused on off-balance sheet savings and are only accessible to the wealthiest segment of the population.
Crédit Agricole's commitment:
In order for everyone to be involved in their own ecological transition and contribute to the major transitions of the economy, agriculture and territories, Crédit Agricole is launching:
A range of "green" savings passbooks in 2022:
The customer chooses to place their money in the thematic passbook(s) of their choice (climate/ecology, agricultural and agri-food transition, territories). They can view the projects financed in the territories. The funds remain available and secure.
A "green" savings plan starting in 2023: 
The customer chooses to invest their money at their own pace in a savings plan to prepare for their future transition projects. The money is secured, the customer benefits from its remuneration (in case of "responsible" financing) and on future financing, depending on the duration and amount saved.
____________________________________________________________
#2 Advise and support 100% of our customers in their energy transition
Mobility is undergoing a profound transformation. Consumers are looking for flexible financing solutions and clean vehicles, particularly electric vehicles, but they are more expensive to buy.
At the same time, the supply of charging stations in France is still unsatisfactory. However, the Crédit Agricole Group has a network of nearly 8,000 branches in France (10,000 in Europe), including in the most rural areas.
Crédit Agricole's commitment:
Allow everyone to access clean vehicles with Agilauto
In 2022, Crédit Agricole will be expanding its Agilauto long-term leasing offer to all its customers and it will focus on hybrids and electrics and all related services (vehicle selection, financing, insurance, assistance) with a view to:
Helping its Corporate customers reduce the carbon footprint of their fleet,
Enabling business customers to continue their business activities despite environmental constraints, particularly in city centres,
Democratising access to electric vehicles for individual customers through innovative and flexible leasing solutions.
Deploy a network of charging stations
Crédit Agricole is committed to using its network of branches to equip the region with charging stations to allow everyone, regardless of their region, to be able to drive under good conditions in electric cars. This commitment will be rolled out in France and Italy in 2022.
                                                           ***
Better housing for individuals
In France, 4.8 million homes are energy inefficient, but only 12% of French people are aware of the aid that is available. For their part, 80% of SME/SMI leaders see climate change as a priority but don't really know how to get started the transition of their business
Crédit Agricole's commitment:
With "I eco-renovate my home", Crédit Agricole will make the energy transition accessible starting in 2022 to its 25 million customers in France, whether they are owners or tenants.
The 100% human, 100% digital multi-channel approach offers:
Diagnostic tools,
Simulations for the cost of the work and the possible aid,
Financing solutions,
Contact with craftsmen and local partners
***
An energy transition consulting service for entrepreneurs
Crédit Agricole has created a new energy transition advisory business and launched the "Objectif Transition Energétique" platform in 2022 for the 1.7M professional customers and 180,000 corporate customers of the Regional Banks:
A self-diagnosis tool and energy transition advisers (buildings, vehicles, type of energy used, etc.),
Concrete solutions: financing, insurance, contact with local partners.
____________________________________________________________
#3 Incorporating extra-financial performance criteria in the analysis of 100% of our financing to businesses and farmers
****
A company's environmental, social and governance policies can have serious consequences for its economic and financial performance.
Crédit Agricole's commitment:
Incorporate ESG criteria into its financing or investment approach
Crédit Agricole is strengthening its role as a market influencer. It wants to engage in an ongoing dialogue with its partner companies to encourage them to evolve their business model in this dual logic of economic efficiency and societal efficiency.
By integrating extra-financial indicators alongside financial indicators, Crédit Agricole supplements its analysis of economic efficiency with that of societal efficiency.
STRENGTHENING COHESION AND SOCIAL INCLUSION
____________________________________________________________
#4 Propose a range of products and services that do not exclude any customer in order to foster social and digital inclusion and adapt to economic and societal changes
****
Those over 65 years of age account for 20% of the population in France currently. This proportion will increase by 25% from 2030. The vast majority of these seniors want to stay at home as long as possible (80%), but this is not always possible due to the lack of adequate services or resources.
At the same time, 11 million French people help their elders on a daily basis.
Crédit Agricole's commitment:

Enable everyone to "live well at home" and innovate to help caregivers
Crédit Agricole has put in place an approach called "Living Well at Home". This approach, unparalleled in the market, allows us to better understand the needs of senior customers and offer them tailored banking and non-banking services focused around three themes:
Improving the comfort of their home,
Feeling safe,
Developing social ties.
11,000 bank customers have already benefited from this free service.
In 2022, Crédit Agricole will amplify this approach by going further and offering a simplified diagnostic for caregivers, who often need support with day-to-day management, and a range of services for loved ones receiving care.
At the same time, Crédit Agricole is also working on solutions adapted to real estate, both because it is the living environment of seniors and also because it often represents the majority of seniors' wealth.

****
The purchasing power remains a priority, and 4 million French people are now considered vulnerable.
At the same time, the need for protection against uncertainty has never been greater. For many French people, however, quality insurance is inaccessible due to its cost.
Crédit Agricole's commitment:
Make all insurance available on a daily basis with EKO Assurances
As a universal bank, Crédit Agricole makes everyday insurance available to all (housing, mobility) without compromising on the quality of essential guarantees because everyone has the right to be well protected against the vagaries of life.
With this in mind, in 2022, Crédit Agricole will expand its EKO access to the insurance sector. It will offer a range of insurance products available to all that offer:
Essential services and simple features,
Full transparency in the services offered and their pricing,
An attractive price,
Enrolment online or in branch,
Access to an advisor as on all our offers.
____________________________________________________________
#5 Help to revitalise the most vulnerable regions and reduce social inequalities
****
In France, geographic trends are emerging, with growth tightening around major metropolitan areas and a rise in regional inequality. The major consequence of these trends is the widening of economic and social inequalities in favour of the richest regions.
Crédit Agricole's commitment:
Promote employment, solidarity, access to essential goods and services as well as digital technology
Starting in 2022, Crédit Agricole wants to contribute to the revitalisation of the most vulnerable regions, particularly in terms of their employment rate and the implementation of the city's policies (Rep, Rep+ and rural revitalisation), through financing and support on the ground. An impact report will be published annually for stakeholders.
The main levers address:
Regional economic development: financing of SMEs in fragile areas, development of digital technology with a significant impact in maintaining and creating jobs and contributing to the reduction of inequalities.
Socio-economic integration and the promotion of joint living: financing and support for associations working to improve joint living and financing of social housing.
Access to healthcare and support for SMEs in the health sector.
____________________________________________________________
#6 Promote the integration of young people through employment and training
****
Young people were severely impacted by the health crisis in their training and their search for internships and jobs, and their income fell, particularly with the loss of student jobs.
Crédit Agricole's commitment:
Engagement of the Group to receive and train 50,000 work-study students and interns in France and abroad between 2022 and 2025 
Crédit Agricole, the No. 1 private employer in France, has committed even more strongly to providing training and professional integration for young people by welcoming and training 50,000 young people by 2025, particularly through work-study programmes and internships, whether within the Group's retail banks and business lines in France or internationally.
This significant increase of more than 25% per year shows a strong commitment to better meet this societal challenge of skills development, social mobility and employment.
____________________________________________________________
#7 Amplify gender equality and diversity in all Crédit Agricole entities and within its Governance
****
Diversity and gender equality are guarantees of long-term performance.
Crédit Agricole's commitment:
A coordinated and comprehensive approach to achieve exemplary social policies
Crédit Agricole's commitment has been fully on display for several years and covers:
Raising awareness among Management teams,
Mobilising directors to identify women who are ready to take office,
Women's mentoring: leaders within the Group mentor identified women to assume leadership responsibilities,
Coordination of workshops raising awareness of bias (Happy Men Share More),
Gender equality action plan in the entities.
The group is stepping up its action in terms of:
Gender parity: Between 30% and 40% of senior managers to be female by 2025 depending on the entity (Crédit Agricole SA's Executive Committee as at 1 January 2022: 37.5%)
Training: 100% of the Group's employees and elected representatives are trained in CSR issues.
MAKING AGRICULTURAL AND AGRI-FOOD
TRANSITIONS SUCCESSFUL
____________________________________________________________
#8 Support the evolution of techniques towards a competitive and sustainable agri-food system
****.
With climate change impacting biodiversity, agricultural techniques are set to evolve, while maintaining a competitive agri-food system. At the same time, societal expectations for a more sustainable diet are increasing. The French are increasingly looking for food produced by agricultural models that preserve the environment, climate, soil, water and biodiversity.
Crédit Agricole's commitment:
Launch a pan-European private equity and debt fund with a target of €1bn
Crédit Agricole is France's leading agricultural and agribusiness bank. Because it wants to encourage agriculture and agri-food to adapt and participate in the fight against climate change, in 2022, Crédit Agricole created a responsible investment and debt fund to support the evolution of techniques towards a competitive and sustainable agri-food system.
____________________________________________________________
#9 Enable French agriculture to actively contribute to the fight against climate change
****
Agriculture is, along with the forestry, one of the sectors that can store carbon.
The development of carbon storage practices is based on scaling up field initiatives and structuring a carbon market in France.
Crédit Agricole's commitment:
Explore the benefit of a platform for trading French farming carbon credits
Crédit Agricole is investing in this major issue by supporting local experiments and initiatives. In 2022, the Group will:
Work on the structuring of the carbon sector through a French platform for the exchange of French farming carbon credits,
Support all market and local projects that contribute to decarbonising agriculture.
____________________________________________________________
#10 Contribute to strengthening food sovereignty
****
The renewal of generations of farmers is a huge challenge for the agricultural world:
The agricultural population, with the challenge of facilitating transitions of farms

New farmer profiles are emerging: today 60% of project leaders are not from the agricultural sector, and 55% of start-ups happen outside the assisted pathway.
Today, France has approximately 15,000 sites per year.
Crédit Agricole's commitment:
Facilitate the start-up of new generations of farmers
Because it wants to contribute to strengthening food sovereignty and because it wants to renew its confidence in agriculture and in the young people who will build the food and practices of tomorrow, Crédit Agricole will continue its very strong involvement in the establishment of new generation farmers.
To do this, several levers will be activated in 2022;
Youzful: expansion of the platform to promote agricultural professions and jobs in connection with farms and agricultural professional organisations in the territory,
Green savings accounts: allow customers to choose where to invest their savings and grant preferential loan rights, particularly in the set up and transition of farms,
Short distribution platform: Offer farmers the opportunity to promote and distribute their crops as close as possible to their homes and at the right price.
Adoption of Wiztopic's Blockchain Certification Platform
In order to safeguard its communication, Crédit Agricole certifies its contents with Wiztrust since February 20, 2020. You can check the authenticity of our information on the website www.wiztrust.com.
Our press contact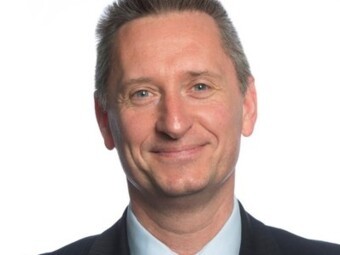 Olivier Tassain
Crédit Agricole S.A.