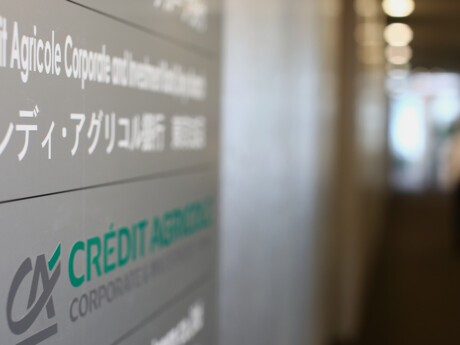 Crédit Agricole CIB strengthens its Nordics presence with Denmark branch opening
Crédit Agricole CIB [The Bank] announces the opening of a branch in Copenhagen, Denmark. This initiative is part of the Bank's strategic plan consisting of reinforcing Crédit Agricole CIB's ambition in Europe and as part of it seize the great potential the Nordic market brings.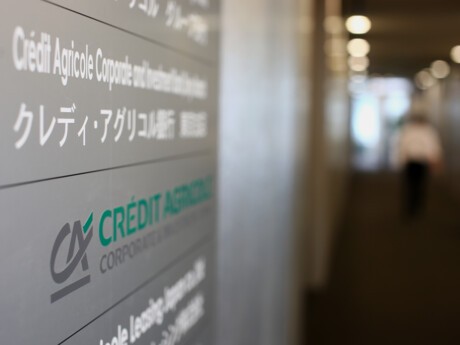 Crédit Agricole CIB has already been serving the Danish market for decades from its network in the Nordic region. The Bank now benefits from a local presence that will enable it to better support its clients' needs and accompany them with their business development.
As a global leader in sustainable finance, Crédit Agricole CIB will in particular develop its CSR offer for companies and financial institutions in Denmark, a country which has placed energy transition and renewables at the core of its economy. Thus, the Bank aims at offering a strong value proposition to accompany its Danish clients in their sustainability journey.
Frédéric Beaujean will become the Denmark Branch Manager. Based in Copenhagen, Frédéric will report to Blake Wright, Senior Country Officer for the Nordic Countries. He also remains in his current role as Senior Banker, Private Capital Group for the Nordics.
Georg Orssich, Senior Regional Officer for Europe (excl. France) at Crédit Agricole CIB, commented, "We are excited to expand our footprint in Denmark. The Nordic region is a priority market under our strategic plan in Europe. It is a region with highly rated corporate clients and forward-thinking views on ESG issues, and we are committed to further investing in this market and building long-lasting relationships with our clients."
Blake Wright, Senior Country Officer for the Nordic Countries at Crédit Agricole CIB added, "The Nordics represents the fourth largest market in Europe in terms of wallet size and is a market with significant upside potential. The branch opening is a continuation of a long history of our service to the Danish market and complements our existing Nordics network in Sweden, Norway and Finland. Through the new local set-up, we will be able to offer the Bank's full range of products to Danish clients."  
Anne Hougaard Jensen, Invest in Denmark Director shared, "We have been supporting the Credit Agricole CIB team in their set up in Denmark the last months and we are now pleased to welcome them in Denmark. This is a strategic move strengthening their presence in the Nordics region. It showcases that Denmark is an attractive country for foreign investments. Furthermore, the Bank's ambitious ESG strategy supports the strong focus that Denmark has on energy transition and thus opens the door for future investment opportunities."
***
Biography
Frédéric Beaujean started his career in Crédit Agricole CIB in 1998 and held several positions within the Structured Finance Energy and Infrastructure Group in Asia. He joined the Nordics Coverage team in 2015 where he successfully developed Crédit Agricole CIB's franchise among Norwegian corporate clients. He was appointed Senior Banker, Private Capital Group for the Nordics in November 2022.
Crédit Agricole CIB is the corporate and investment banking arm of Credit Agricole Group, the 10th largest banking group worldwide in terms of balance sheet size (The Banker, July 2022). More than 8,900 employees across Europe, the Americas, Asia-Pacific, the Middle East and Africa support the Bank's clients, meeting their financial needs throughout the world. Crédit Agricole CIB offers its large corporate and institutional clients a range of products and services in capital markets activities, investment banking, structured finance, commercial banking and international trade. The Bank is a pioneer in the area of climate finance, and is currently a market leader in this segment with a complete offer for all its clients.
For more information, please visit www.ca-cib.com
Adoption of Wiztopic's Blockchain Certification Platform
In order to safeguard its communication, Crédit Agricole certifies its contents with Wiztrust since February 20, 2020. You can check the authenticity of our information on the website www.wiztrust.com.
Our press contacts