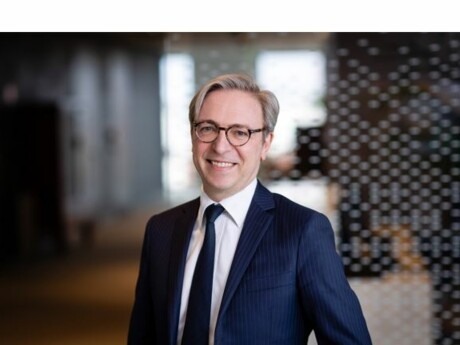 Crédit Agricole CIB appoints Laurent Capes Head of Global Investment Banking
Laurent Capes is appointed Head of Global Investment Banking, effective date 1st September 2022.
He replaces Hélène Combe-Guillemet who is retiring, and reports to Didier Gaffinel, Deputy General Manager in charge of Global Coverage and Investment Banking. Based in Paris, he is a member of the Bank's Management Committee.
Biography
Laurent Capes has strong expertise in investment banking with extensive experience in the Coverage of Large Clients in France and abroad.
Laurent started his career at the World Bank in 1997. In 1999, he joined the French Ministry of Economy, Finance and Industry in the Treasury Department, where he worked on several privatisation transactions. After joining Deutsche Bank in 2003 in the Investment Banking department, he became a Senior Banker in 2011 at Natixis. He joined Crédit Agricole CIB in 2015 as a Senior Banker in the Large French Clients team, focusing on public sector companies, and was appointed Head of Global Coverage Organisation in January 2019.
Laurent Capes is a graduate of the Ecole Polytechnique, the Ecole Nationale des Ponts et Chaussées and the London School of Economics.
Crédit Agricole CIB is the corporate and investment banking arm of Credit Agricole Group, the 10th largest banking group worldwide in terms of balance sheet size (The Banker, July 2022). More than 8,900 employees across Europe, the Americas, Asia-Pacific, the Middle East and Africa support the Bank's clients, meeting their financial needs throughout the world. Crédit Agricole CIB offers its large corporate and institutional clients a range of products and services in capital markets activities, investment banking, structured finance, commercial banking and international trade. The Bank is a pioneer in the area of climate finance, and is currently a market leader in this segment with a complete offer for all its clients.
For more information, please visit www.ca-cib.com
Adoption of Wiztopic's Blockchain Certification Platform
In order to safeguard its communication, Crédit Agricole certifies its contents with Wiztrust since February 20, 2020. You can check the authenticity of our information on the website www.wiztrust.com.
Our press contacts