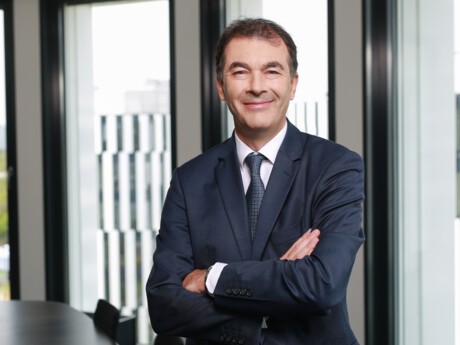 BforBank APPOINTMENT
Jean-Bernard Mas is appointed Chief Executive Officer of BforBank effective 1 November 2022
Jean-Bernard Mas began his career at the Crédit Agricole Group in 1989 as an organiser at the Var Regional Bank. He was appointed head of the Management Control department in 1994. In 2002, he became head of Banking Services for the Provence Côte d'Azur Regional Bank, and then head of Banking and IT in 2003.
In 2009, he was named Chief Executive Officer of the AMT EIG and, as such, was one of the key architects of the NICE programme – a plan to implement project management and a common IT system at all 39 Crédit Agricole Regional Banks. One year later, he created and headed the CA Services EIG, with responsibility for the NICE programme's Project Management activities.
In January 2015, he became Deputy Chief Executive Officer of Credit Agricole Bank Polska and was then named Chief Executive Officer and Group Senior Country Officer for Poland in 2019.
He is a member of Crédit Agricole S.A.'s Management Committee.
Jean-Bernard Mas holds a master's degree in Management Science and a DESS in Telecommunications Management from Université Paris IX Dauphine. He is also a graduate of the Institut National des Telecommunications.
BforBank is the Crédit Agricole Group's 100% online bank.
Created in 2009, it offers independent, active and mobile customers everyday banking products, including bank accounts, a complete range of savings and investment products (passbooks, stock market, mutual funds, life insurance policies) and consumer credit.
BforBank offers an innovative experience to help you manage your finances and assets, either on your own or with the support of teams of experts.
Adoption of Wiztopic's Blockchain Certification Platform
In order to safeguard its communication, Crédit Agricole certifies its contents with Wiztrust since February 20, 2020. You can check the authenticity of our information on the website www.wiztrust.com.
Our press contacts
Olivier Tassain
Crédit Agricole S.A.